TRAVEL SET 500 POKER CHIP POSEIDON CLAY 2.0
Best Selling
 GEM

POKER® – b o r n  t o  g a m b l e 
---
☎

Zalo or Call Now:

0938 839 566 – 0937 839 566 
? Saigon Store: 158/15C Hoa Hung st., Ward. 13, Dist. 10.
? Hanoi Store: 294 Ton Duc Thang st., Hang Bot, Dong Da.
Description
Brand-New 2022 Travel Set 500 Poker Chip POSEIDON is The 2.0 Version of our 2019 Sold-out  Limited Poseidon Poker chip.
---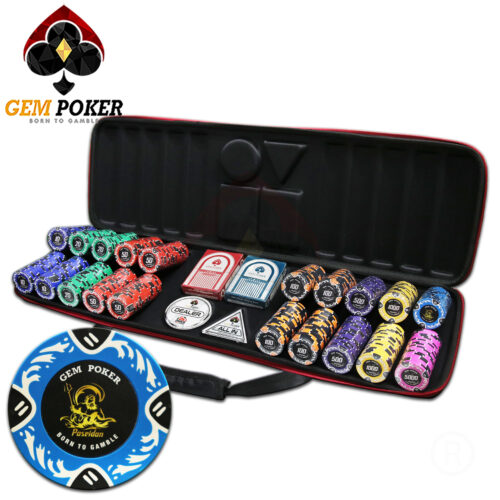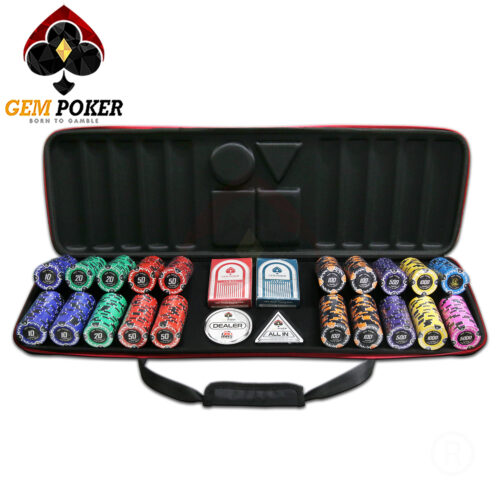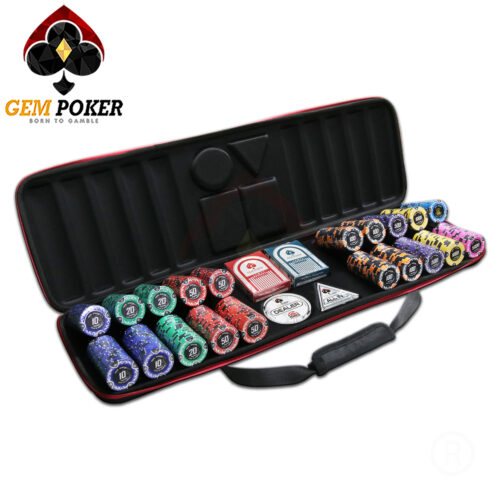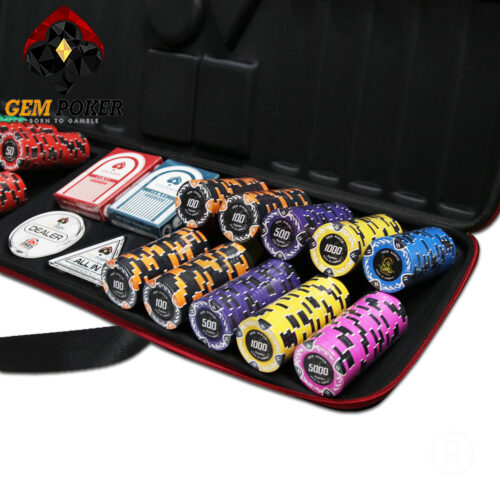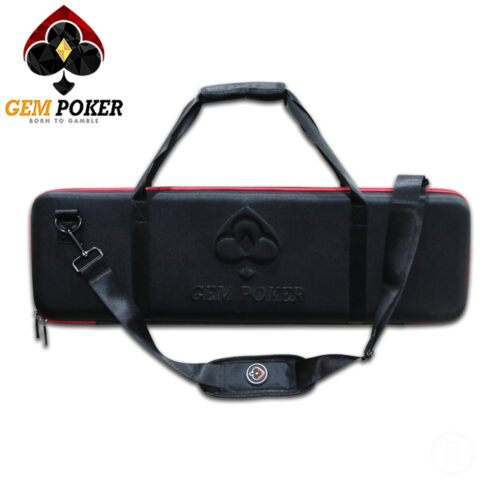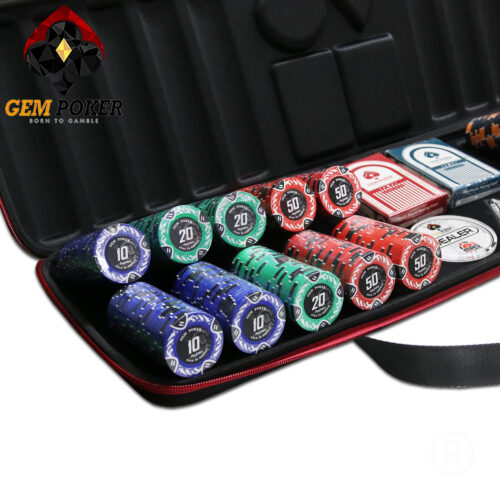 ━━━━━━ ❁❁❁ ━━━━━━
TRAVEL SET 500 POKER CHIP POSEIDON CLAY 2.0:
✪ GEM Poker is excited to introduce to you the 2.0 version of 2019 sold-out limited edition Poseidon clay poker chip: The brand-new 2022 Travel Set 500 Poker Chip Poseidon Clay 3 Tones. Product is available to purchase on our website (gempoker.vn), online retailers (Shopee, Lazada), offline stores in Hochiminh and Hanoi cities. 
✪ Travel Set 500 Poker Chip Poseidon 2.0 includes: 500 Clay poker chips, exclusive GEM Travel case and premium poker accessories. Product can be used for up to 9 poker players, for either beginners and professionals. Moreover, our lightweight and compact travel case enabling players who can travel with ease.
✪ Chip Poseidon comes in standard size: Ø 39 x 3.3 mm, Weight: 14.5 gram. Available denominations to choose: 5 – 10 – 20 – 25 – 50 – 100 – 500 – 1,000 – 5,000 – Chip Poseidon Signature. Customers are welcomed to contact and ask us anything about our product, you can also customize the chip's denominations to fit the demands of your personal game. 
✪ Poseidon Chips' design is reinvented and inspired by the Greek's mythical god of sea, storms, earthquakes and horses – Poseidon. The chips are made by a compression molding process, features a piece of metal inserted inside for the added weight. The inlay comes with black background and bold, highly visible numerals.
PRODUCT'S HIGHLIGHTS:
 GEM POKER® I born to gamble 

500 Clay poker chip, size: Ø 39 x 3.3 mm, weight: 14 gram.

Denomination (standard): 10 – 20 – 50 – 100 – 500 – 1,000 – 5,000.
For up to 9 person, ideally used for poker players on the go.

Clay 3 tones (compression-molded) with a piece of metal inserted inside. 

Clay is the standard and mostly used material for poker chip worldwide.

Our clay chip is a popular choice in many poker clubs and home games.

When splashing the pot, the chip makes a distinctively deep clacking sound.

Good feel and textured (non-slippery), easy to grip, shuffle and stack chip.

Highly durable and long-lasting chip, perfect for beginners and professionals.
Bonus: Many of our customers prefer the extra weight of clay chip, which makes it firm when handling. If that also satisfies your need, then clay chip is perfect for you.

2 decks of playing card, 100% PVC, Poker size, Jumbo index.

A set of poker buttons: 1 Dealer & 1 All-in; 100% Acrylic material.

GEM travel case: Exclusive design, perfect for poker players on the go, minimal use of metal, light weight and compact. Oxford-clothed exterior provides great water-proofed protection. Soft Eva-foamed interior helps absorbing shocks, moisture and insulating heat as well. Comfortable shoulder strap make it easy for you to travel with the case.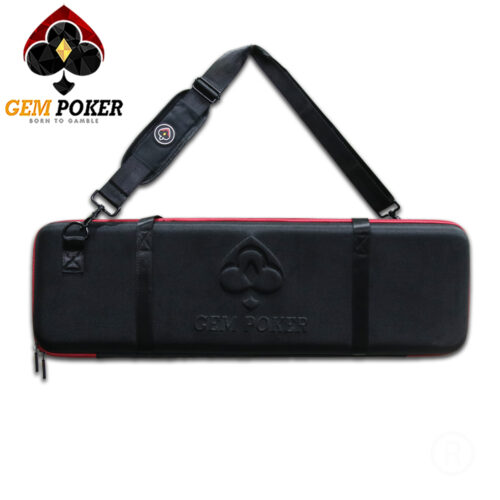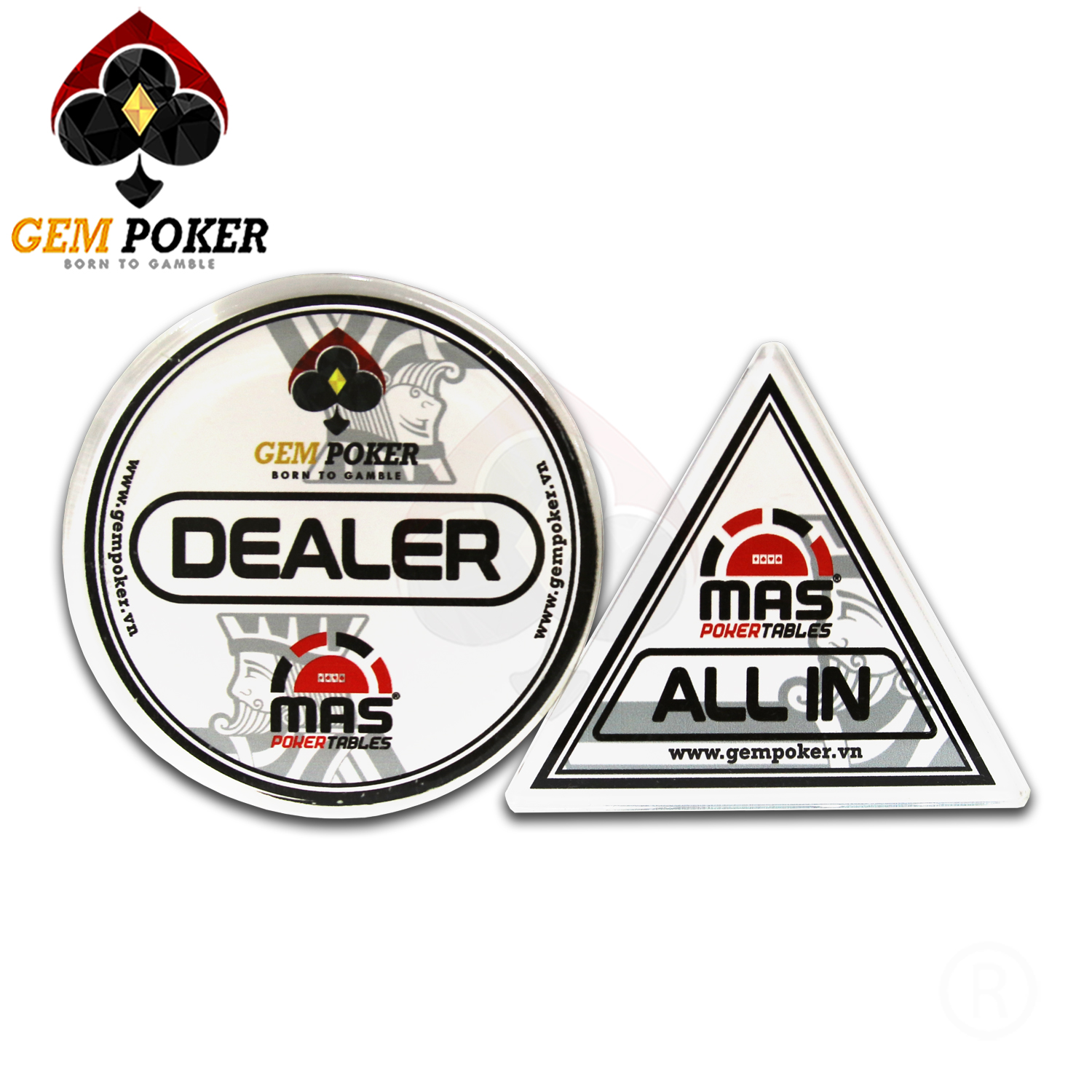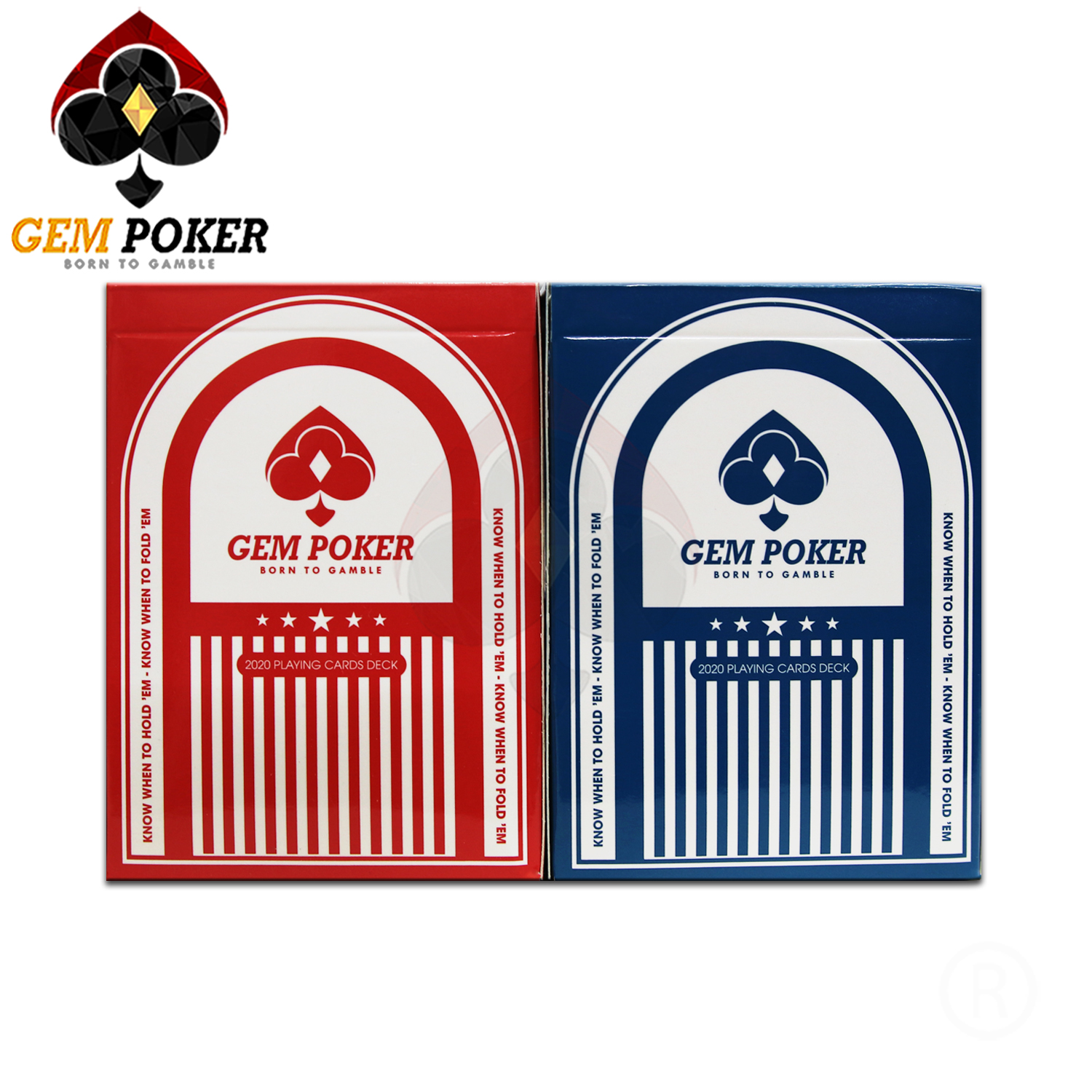 ✪ Guarantee customer's satisfaction with product's quality and best price in the market.
✪ Professional customer services includes: Express/ COD/ Domestic/ International delivery, cash payment/ atm/ banking transfer available.
✪ No.1 Poker and Casino supplier in Vietnam, established since 2012. We sell plastic playing card, poker chips, poker tables, both casino and poker accessories. 
---