CERAMIC POKER CHIP SET 300 TYPHOON
 GEM

POKER® – b o r n  t o  g a m b l e 
---
☎

Zalo or Call Now:

0938 839 566 – 0937 839 566 
? Saigon Store: 158/15C Hoa Hung, Ward 13, District 10.
? Hanoi Store: 294 Ton Duc Thang, Hang Bot, Dong Da.
Description
Ceramic Poker Chip Set 300 Typhoon is One of The Most Popular and Exclusive Product from GEM Poker. 
---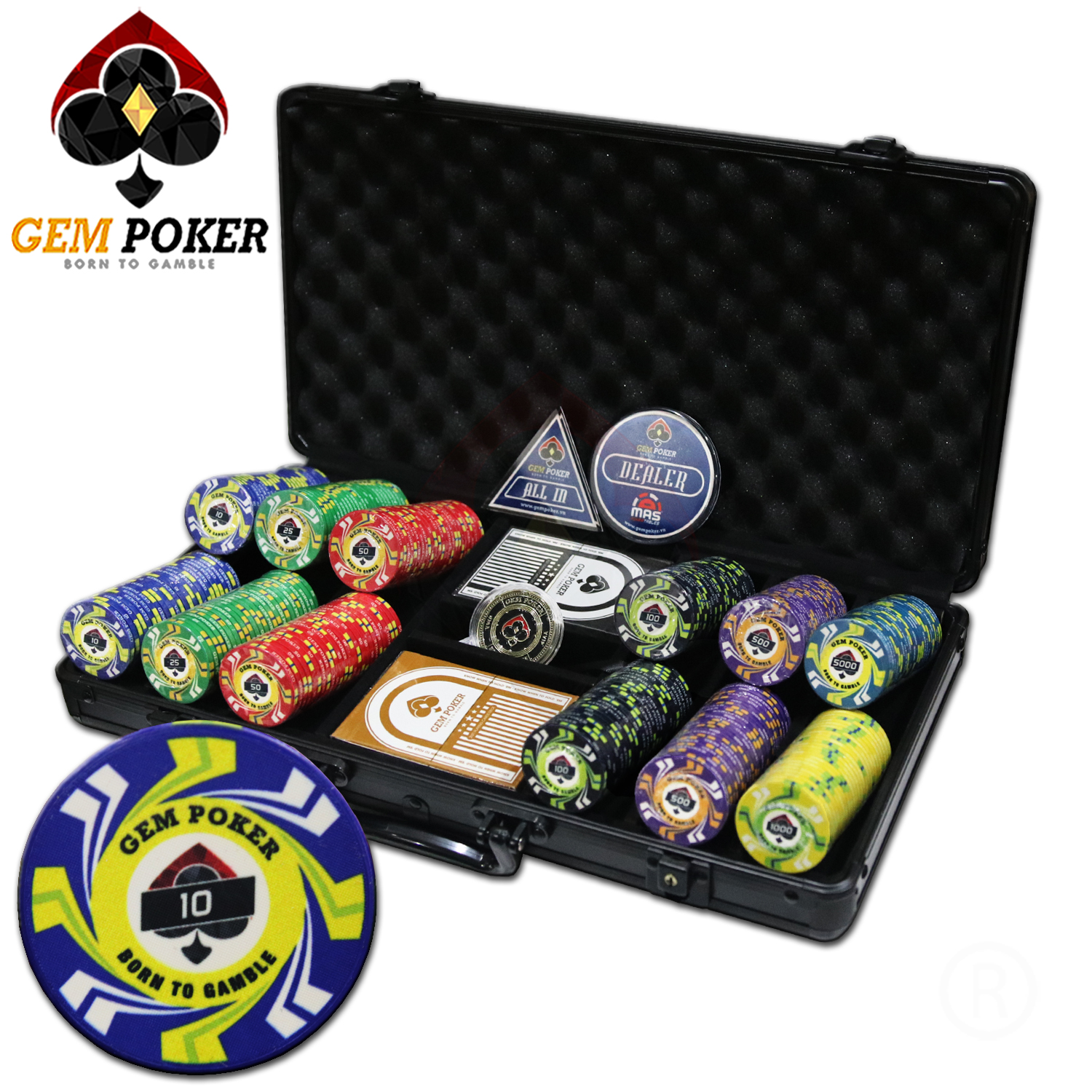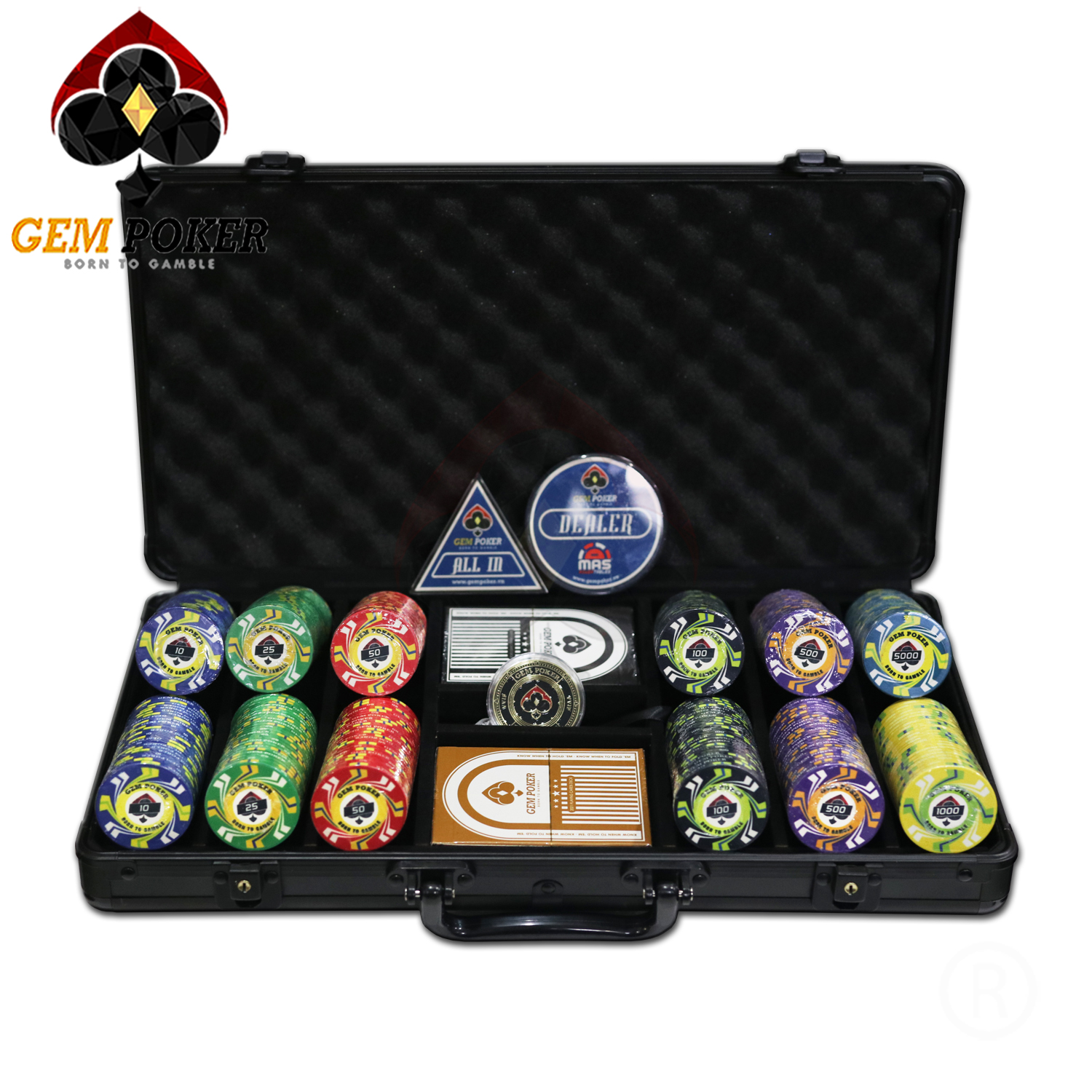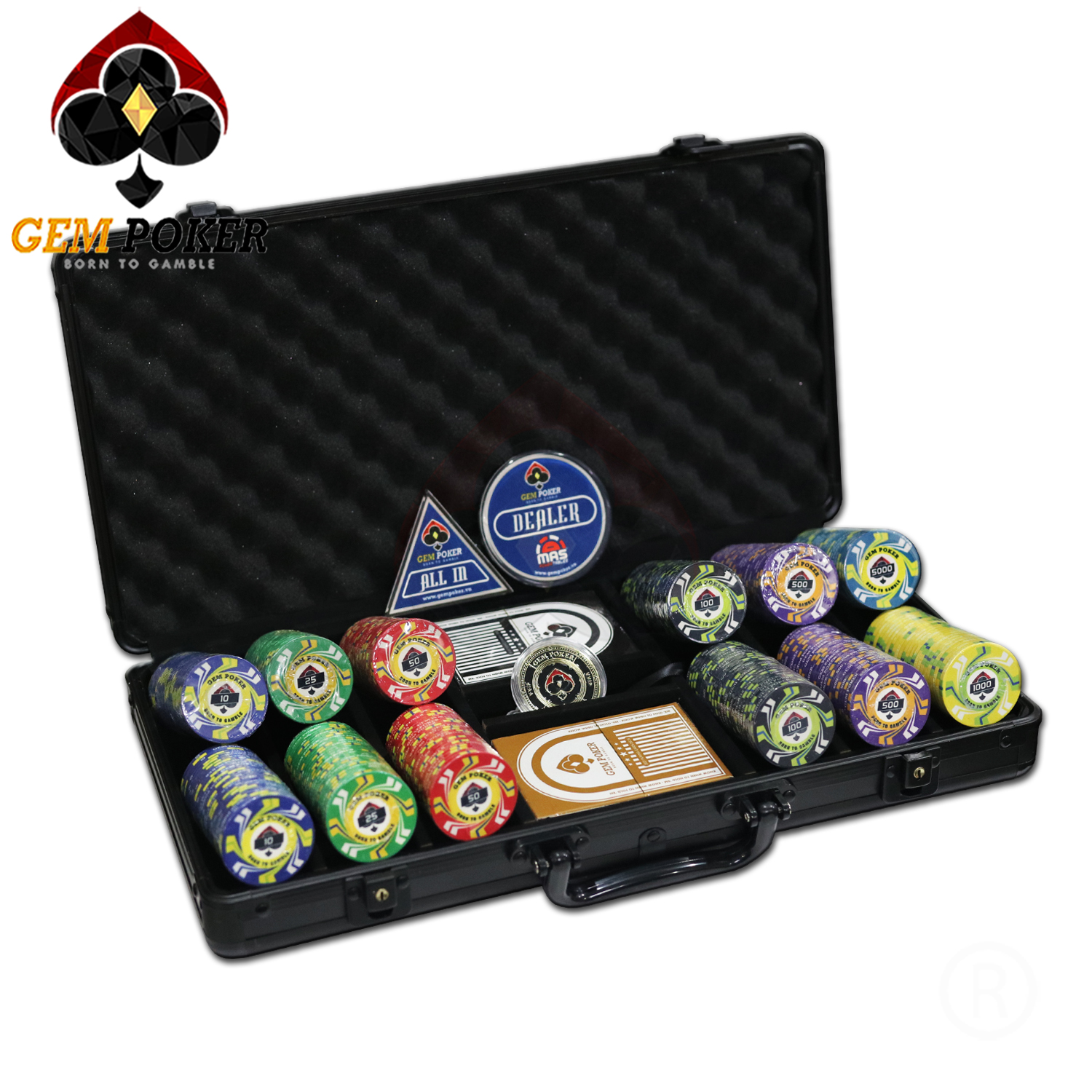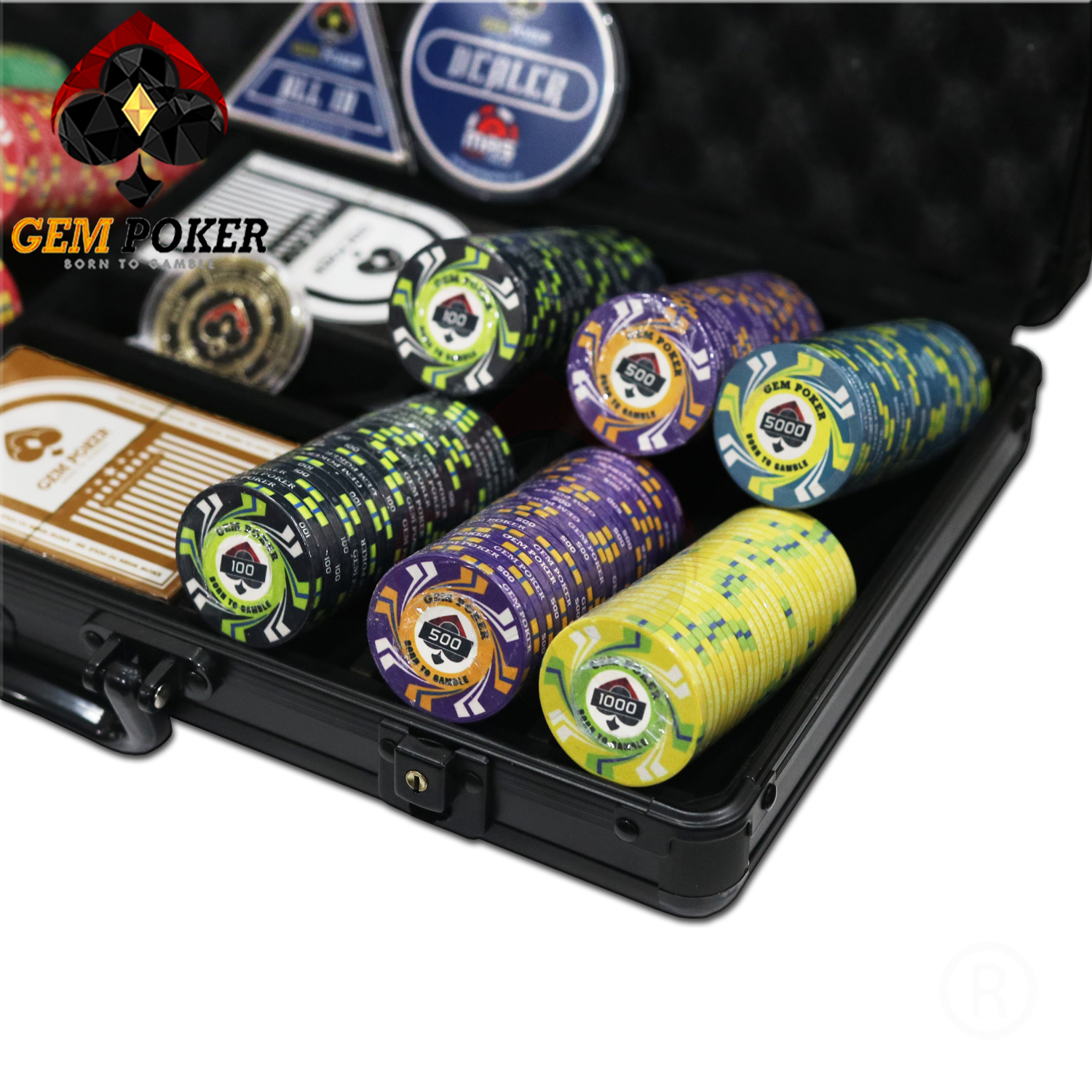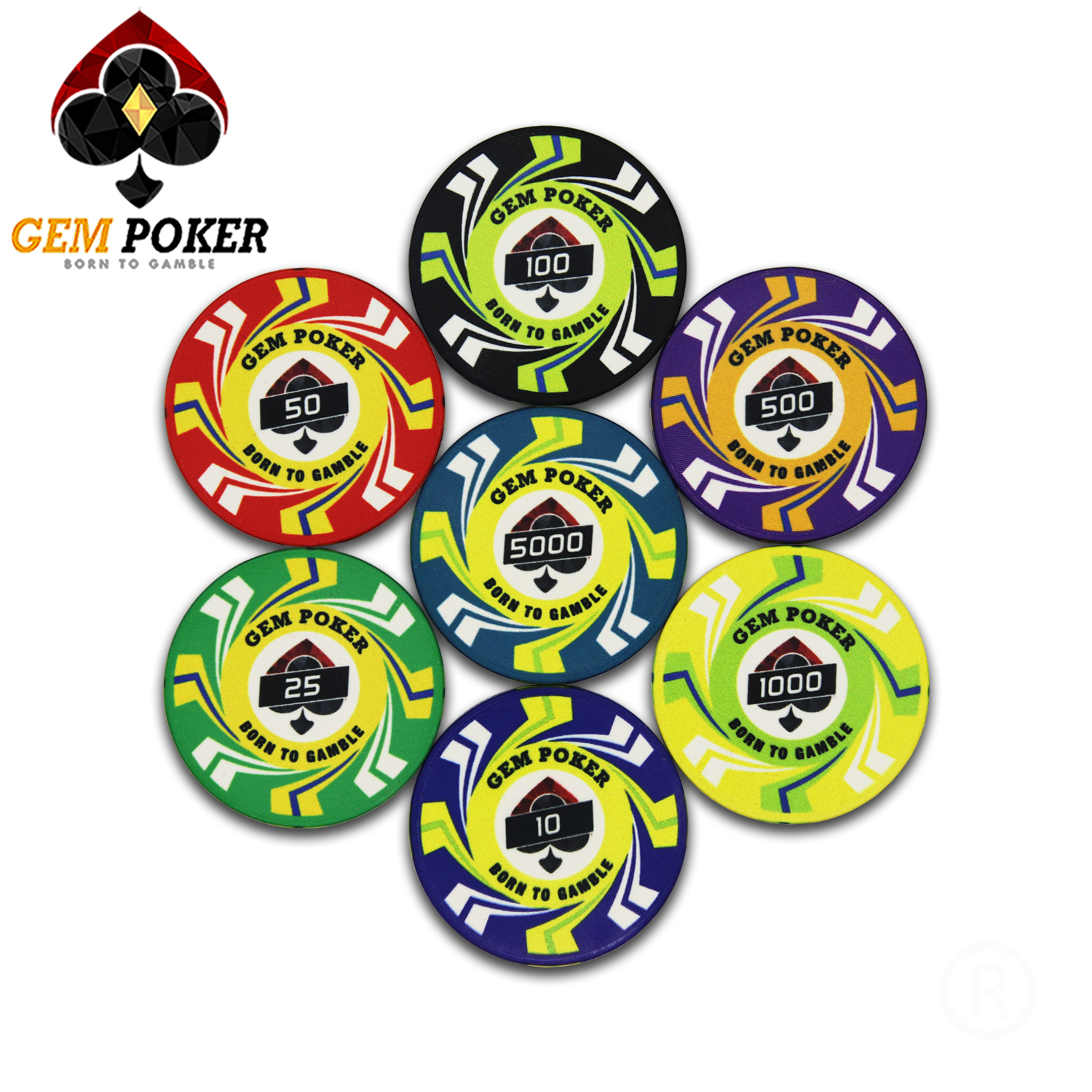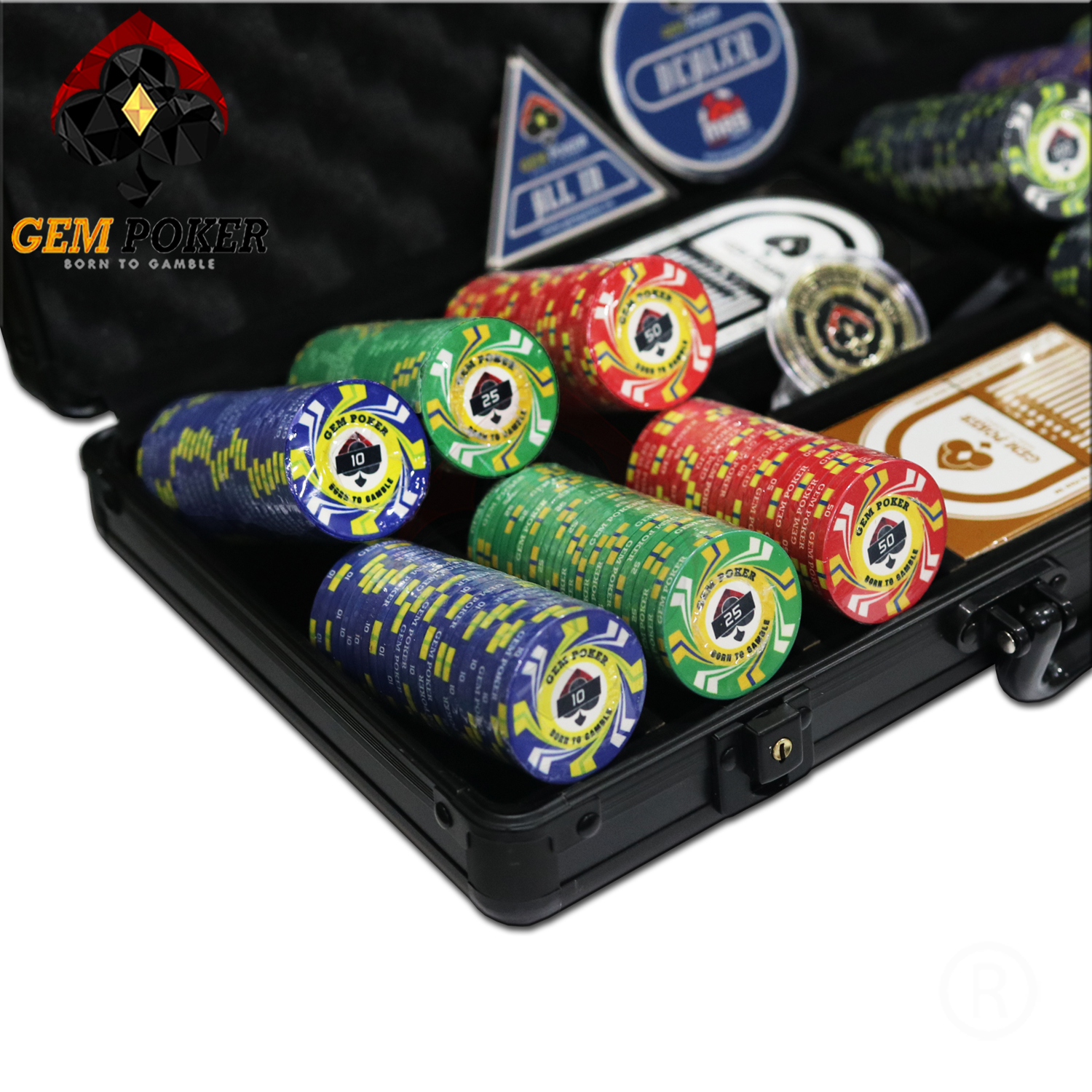 ━━━━━━━ ❁❁❁ ━━━━━━━
CERAMIC POKER CHIP SET 300 TYPHOON:
✪ Ceramic Poker Chip Set 300 Typhoon is one of the exclusive and popular product from GEM Poker. Customers can purchase this item from our website (gempoker.vn), online retailers (Shopee, Lazada) and offline stores. Enjoy easy shopping with our COD service, fast & free delivery.
✪ Product includes: 300 Ceramic poker chips, exclusive GEM carrier case and premium poker accessories. Ceramic Poker Chip Set 300 Typhoon is ideal for 6 poker players, either beginners or serious poker players. This item would also make an amazing and up-scale present as well.
✪ Ceramic chips are an upgrade from standard clay poker chip, closely resemble casino chips and mainly preferred by professional players. Chips are made with a special resin that is similar to ceramic using injection-molding. The chips are light (no metal core), easy to shuffle and have a ceramic feel.
✪ Ceramic Typhoon chips come in standard size: Ø 39 x 3.3 mm, Weight: 10 gram; 7 available denominations: 10 – 20 – 25 – 50 – 100 – 500 – 1,000 – 5,000. Customers can request to specialize the chip's denominations to accommodate your needs.
PRODUCT'S HIGHLIGHTS:
 GEM POKER® I born to gamble 

300 Ceramic poker chip, size: Ø 39 x 3.3 mm, weight: 10 gram.

Denomination (standard): 10 – 25 – 50 – 100 – 500 – 1,000 – 5,000.
Portable poker chip set, for 6 players, preferred by professionals.

Ceramic 10g chips, no metal core, closely resemble casino chips.

Made with special resin, similar to ceramic, using injection-molding.

Chip's design is a result from a print process called dye sublimation.

Most popular choice nowadays in many poker clubs and home games.

Flat surface with ceramic and textured (non-slippery) feel. Don't feel cheap.

Easy to grip, shuffle and stack. Simple and fast clean-up with a damp cloth.

Great quality: Very durable, superb impact-resistent, don't break during use.
Good-looking: No sticker/inlay, highly visible numerals on black background.
The design is very long-lasting and fully printed on both sides and edges.

2 decks of playing card, 100% PVC, Poker size, Jumbo index.

1 Set acrylic poker buttons (1 Dealer, 2 All-in); 1 GEM Tiger card guard.

Exclusive GEM carrier case: Aluminum frame, strong handle, secure key and lock, compact and light weight yet very much sturdy.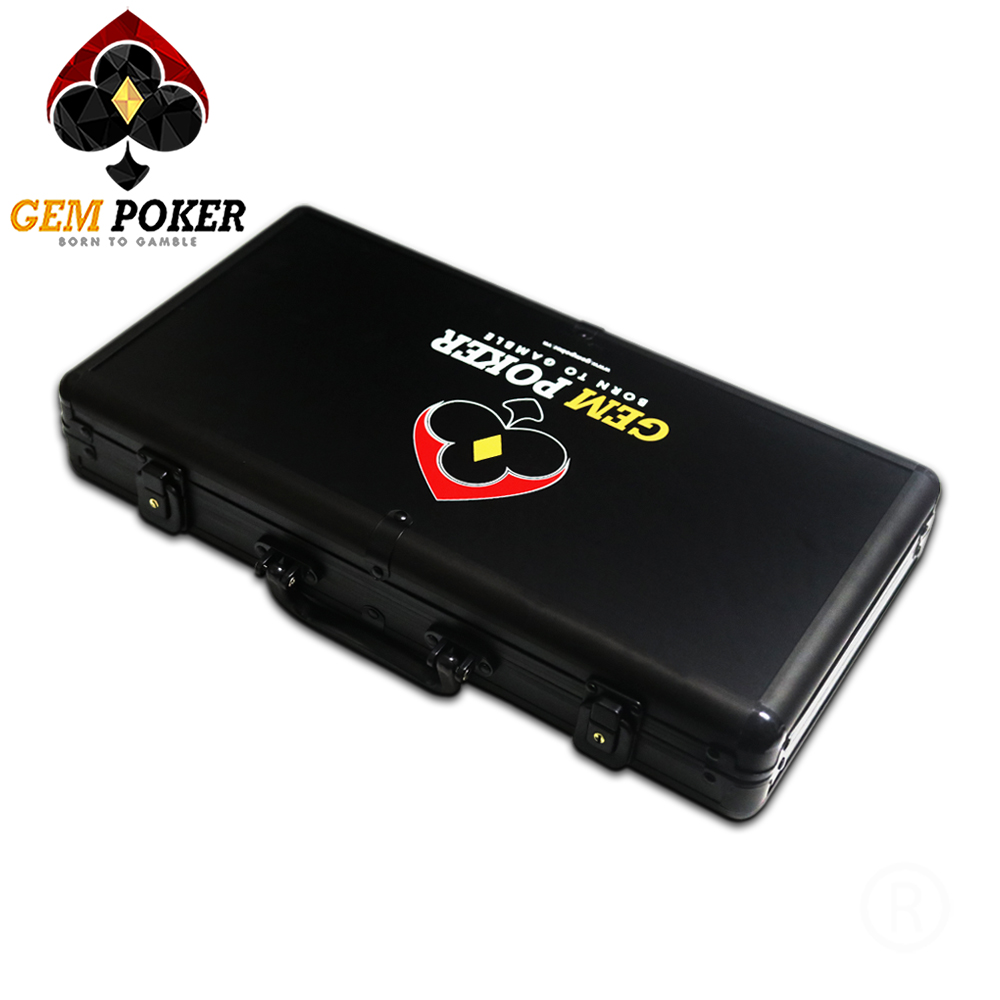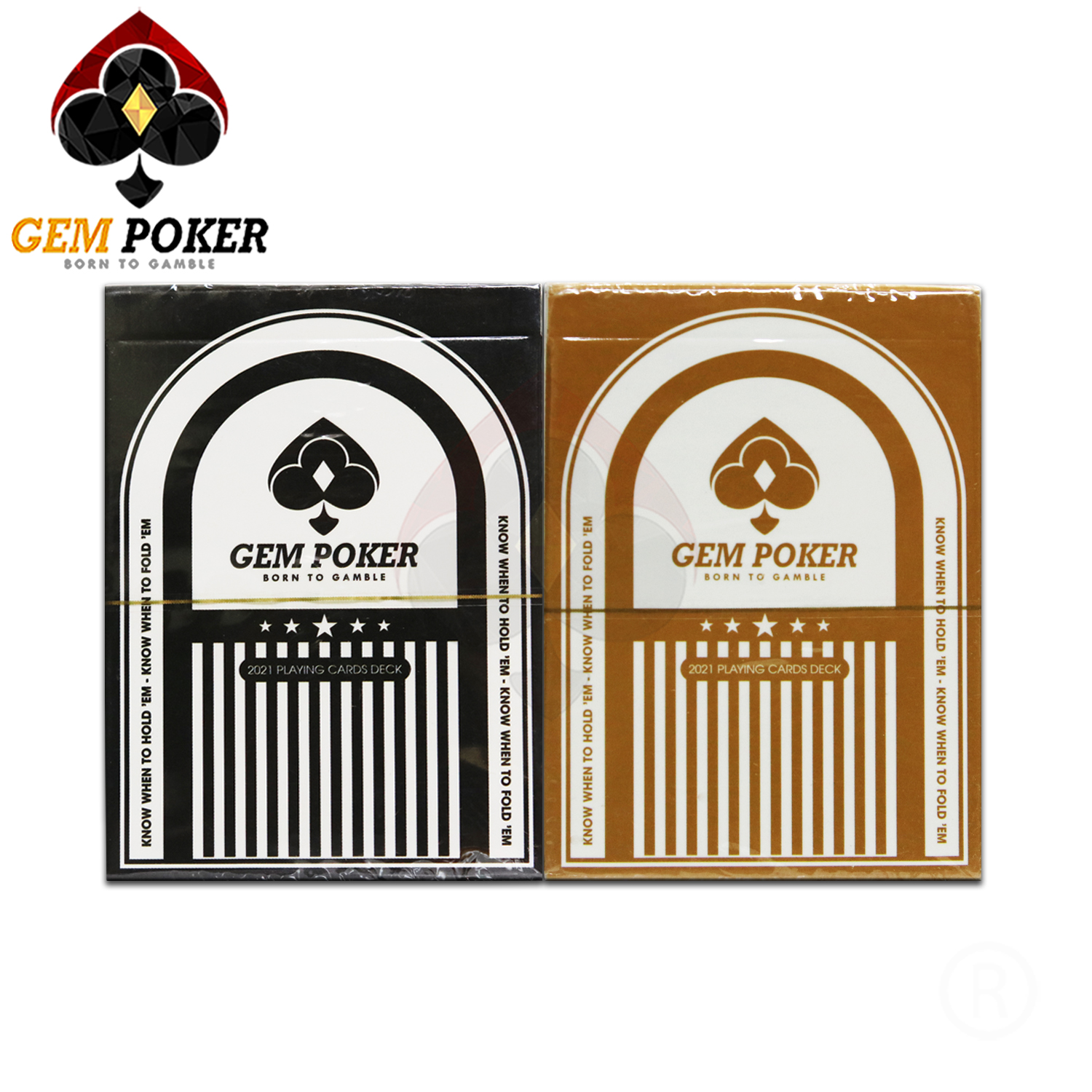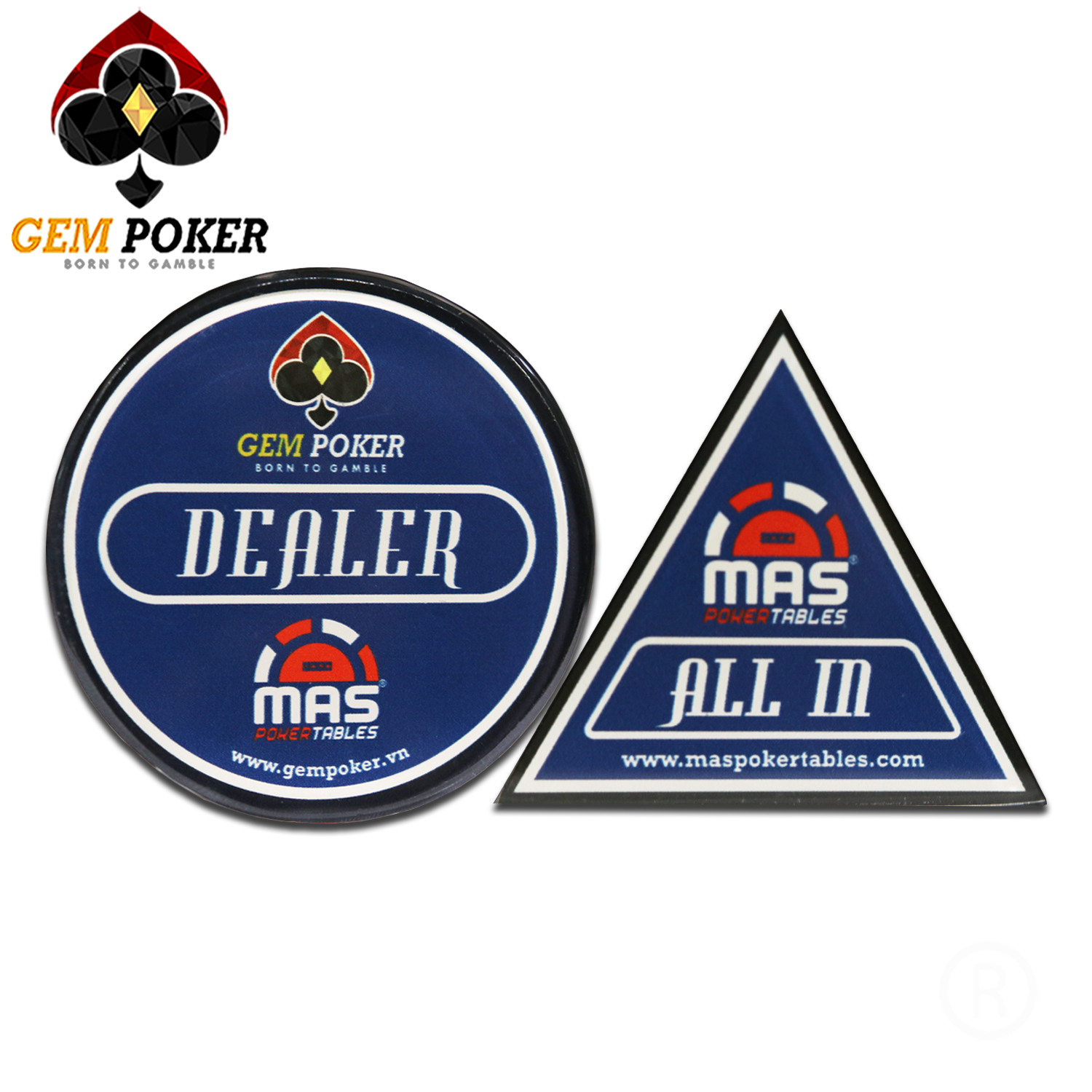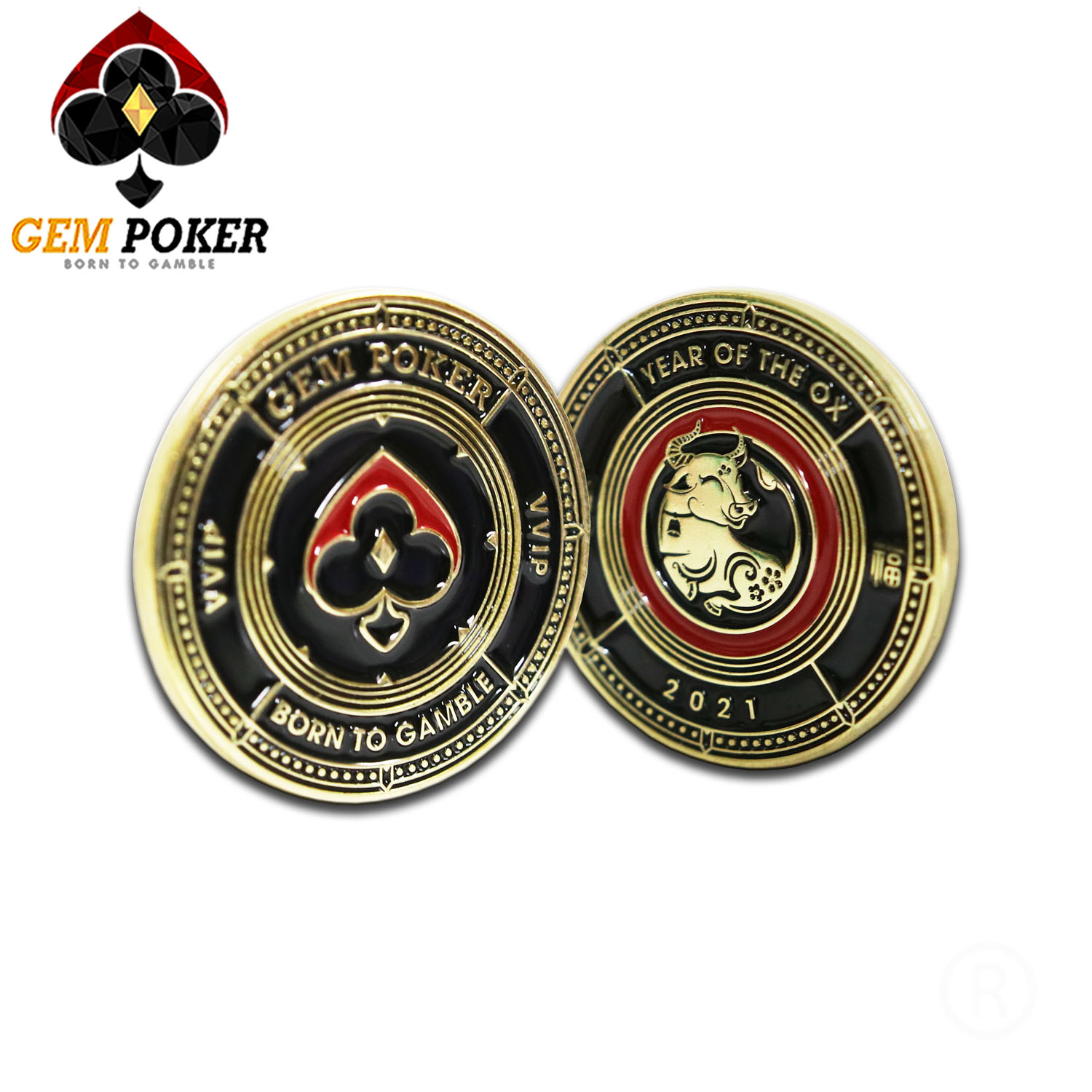 ✪ Guarantee customer's satisfaction with product's quality and best price in the market.
✪ Professional customer services includes: Express/ COD/ Domestic/ International delivery, cash payment/ banking transfer/ Debit/ Credit cards.
✪ No.1 Poker and Casino supplier in Vietnam, established since 2012. We sell plastic playing card, poker chips, poker tables, both casino and poker accessories.
---