LIVESTREAM RFID FINAL TABLE ABC
---
 

MAS

Poker Tables® 
The Leading Premium Casino – Poker Table Manufacturer Brand in Vietnam.
---
🏚

Hochiminh

:

456/59 Cao Thang street, ward 12, district 10.

🏚

Hanoi:

294 Ton Duc Thang street, Hang Bot ward, Dong Da district.
Description
RFID Final Table ABC is EXCLUSIVELY designed and manufactured in Vietnam by MASPokerTables®.
---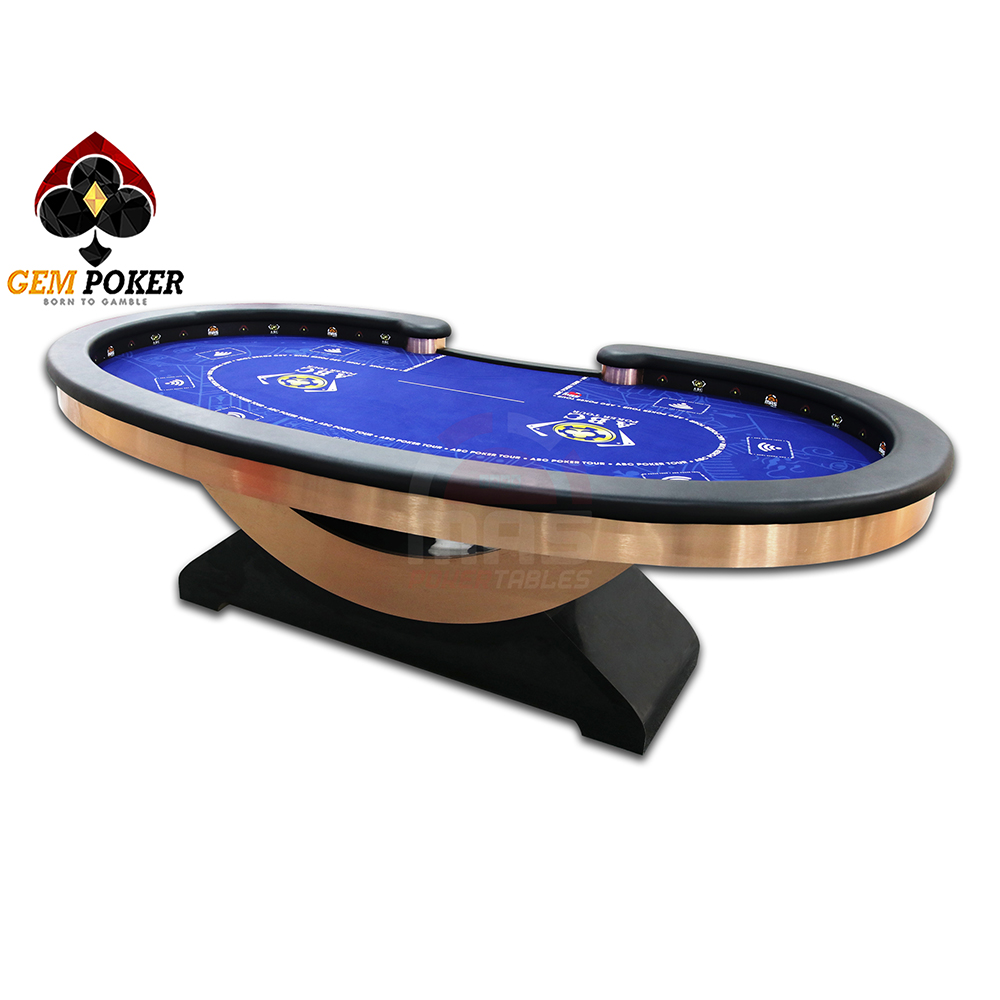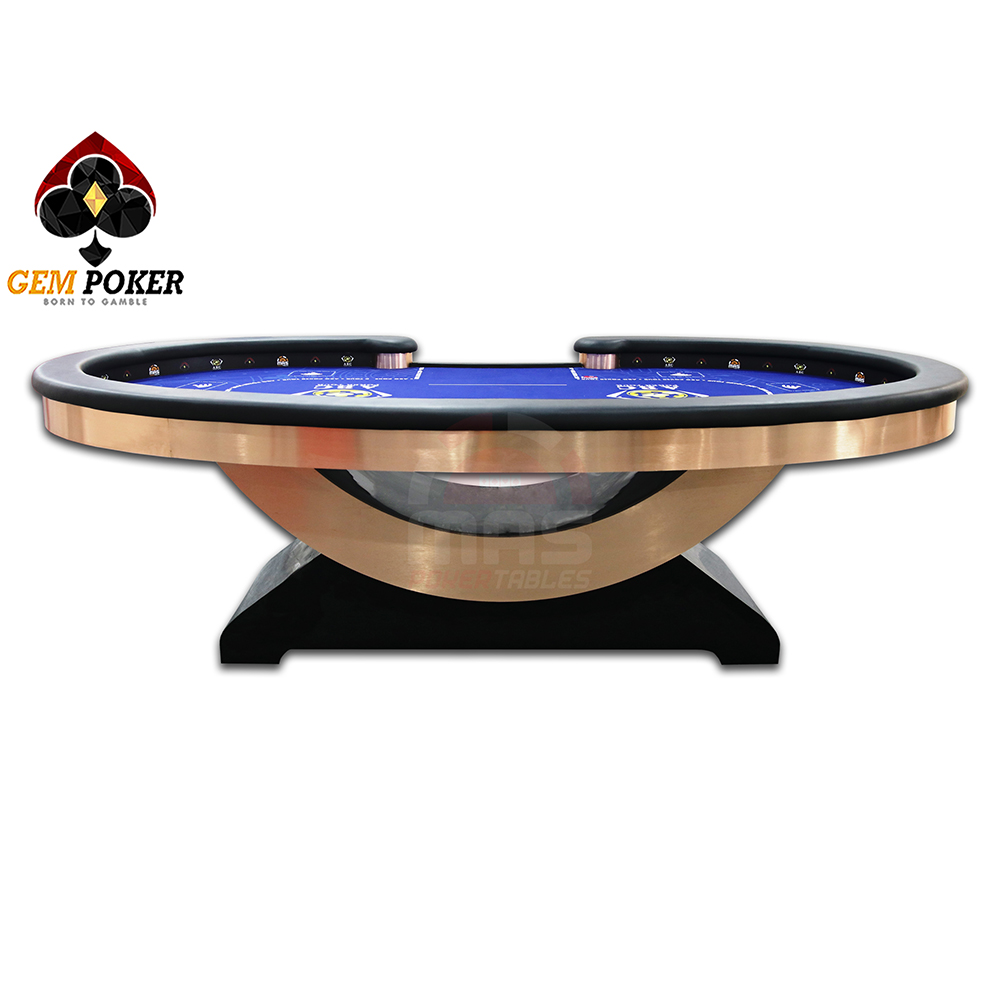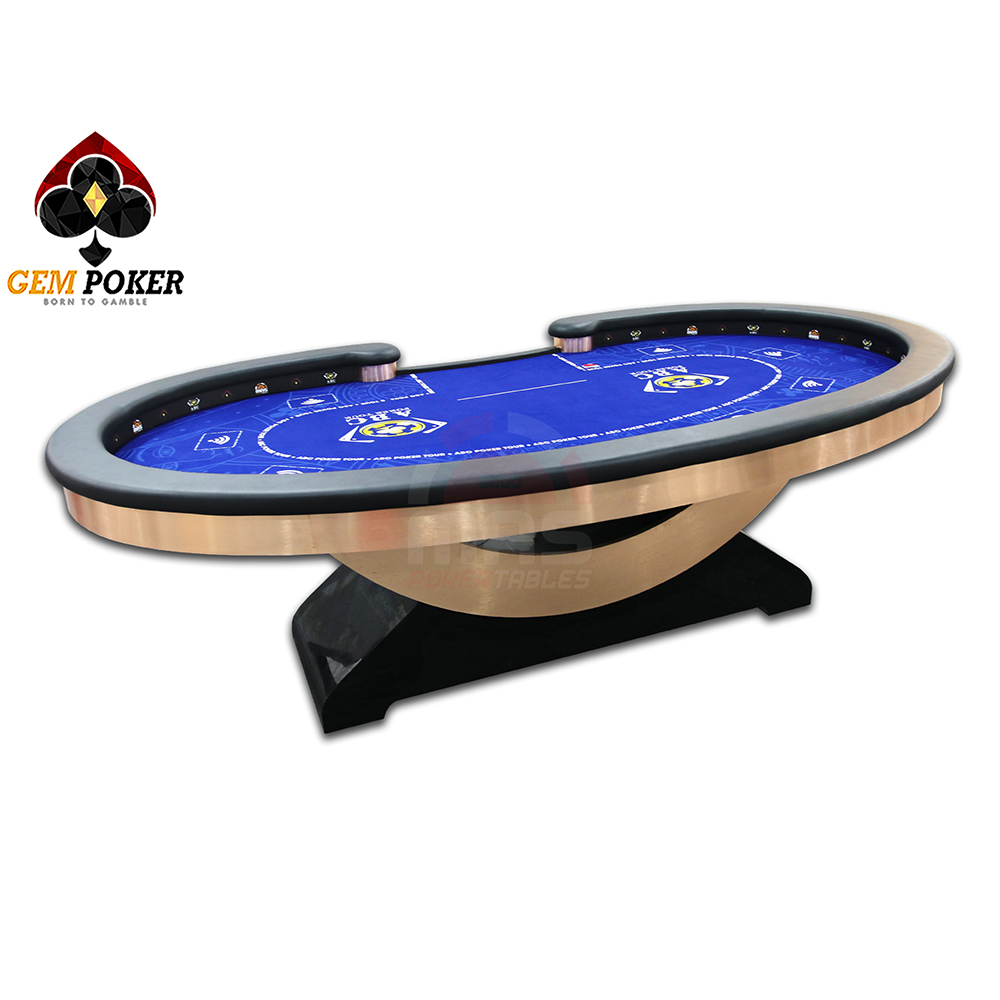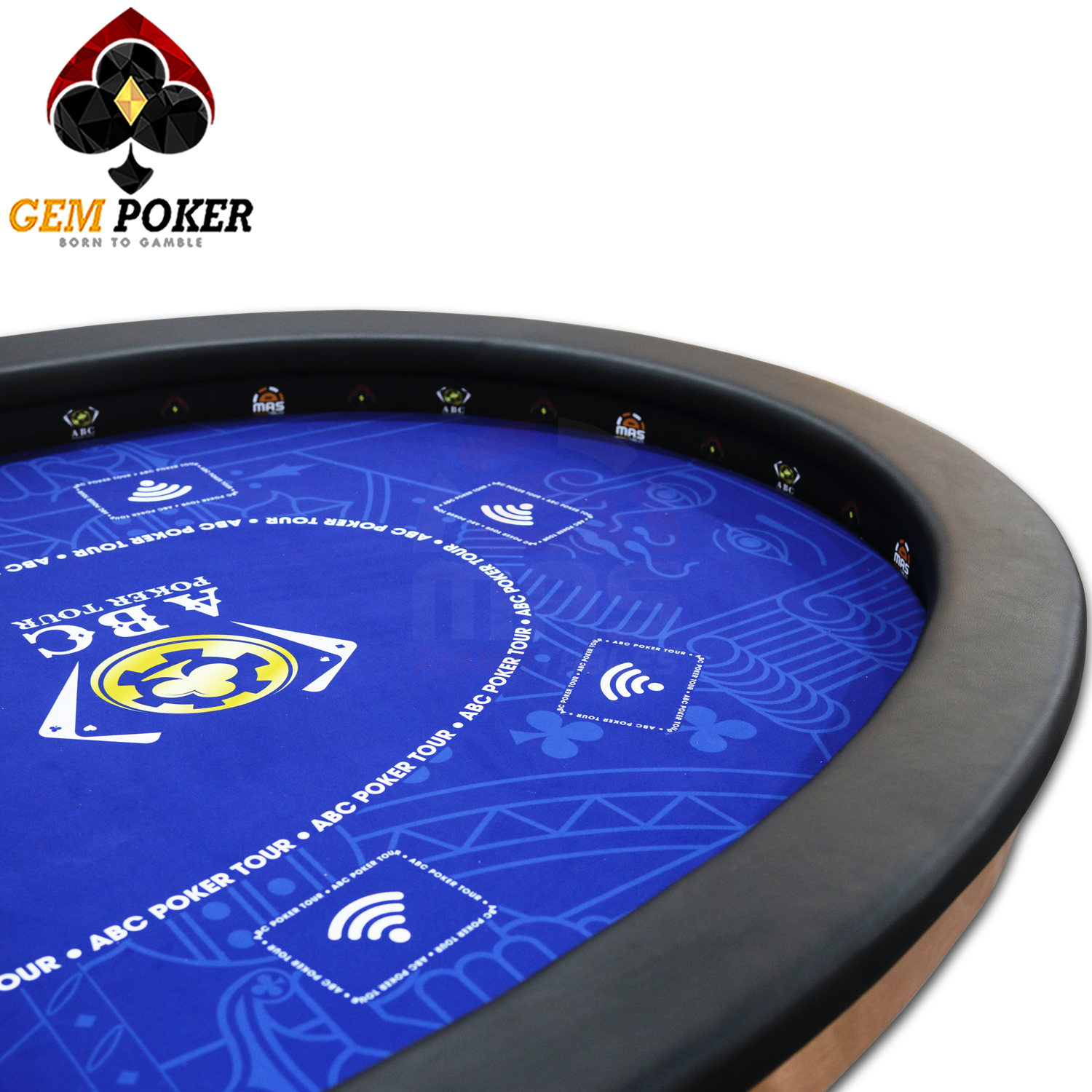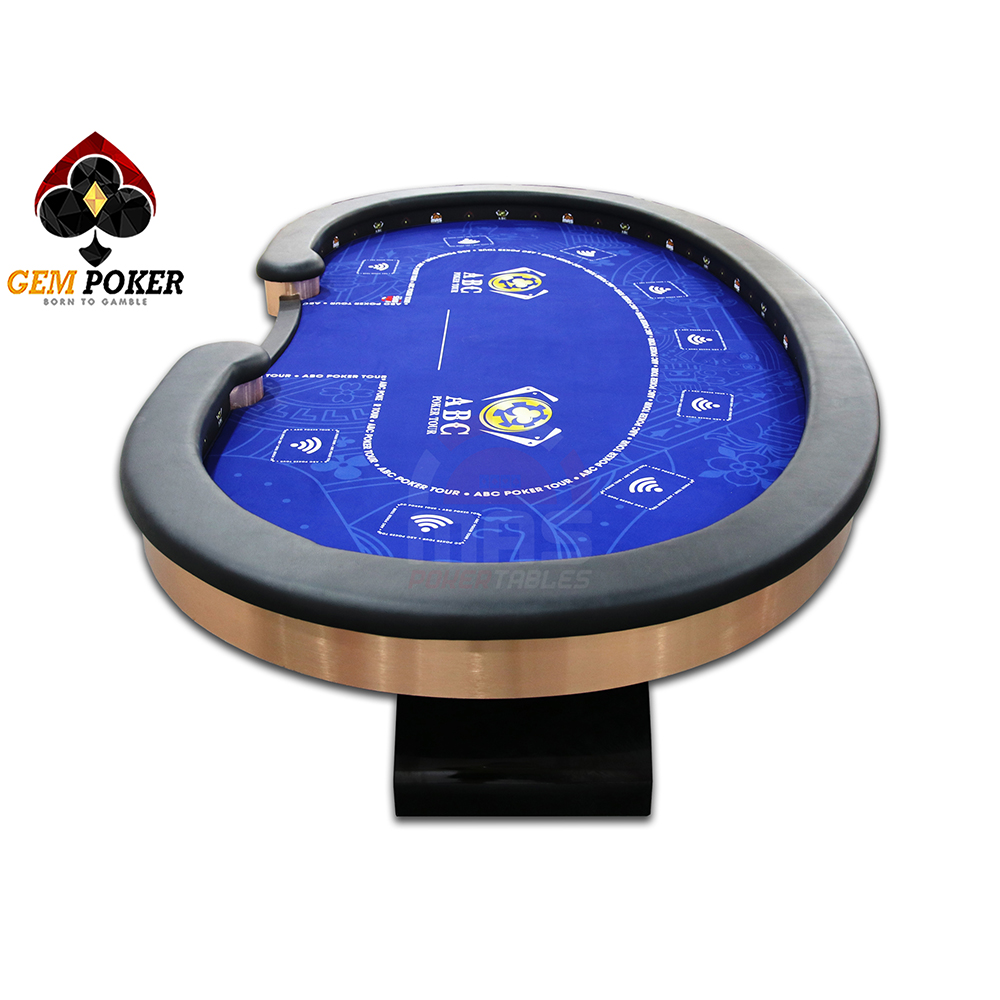 ━━━━ ❁❁❁ ━━━━
PRODUCT INTRODUCTION:
– Introducing the next level of poker tournament livestreaming – the RFID Final Table ABC. Product is exclusively manufactured in Vietnam by MASPokerTables® and currently used at ABC Saigon Poker Club.
– The RFID Final Table ABC integrates advanced RFID technology to supports poker live stream. This technology is currently the most advanced and popular method, used in many prestigious tournament and casino cash table.
– RFID technology is also the most secured system used in live streaming poker today. It helps prevents cheating by substantially reducing chances of information leak via wireless transfer. Actually, it's done by using no wireless broadcasting at all.
– The RFID Final Table ABC is cleverly designed and meticulously crafted by our experienced carpenters. The intricate system of wiring, antennas and RFID readers are embedded in the table, both carefully and unobstructed. 
– The table reveals the skills and strategy of high stake poker players, which ultimately makes the game incredibly exciting. Also, livestreaming poker helps attracting viewers, followers and sponsorship eventually.
RFID TECHNOLOGY IN POKER:
– RFID technology (Radio Frequency Identification) is currently being widely applied in major Poker tournaments in Vietnam and around the world such as: World Poker Tour, PokerGO, Heartland Poker Tour, Run It Up, Live at the Bike…
– Cards-Playing hand recognition technology with absolute accuracy, fast transmission speed (0.4 seconds for Texas Hold'em) and high security (Preview window lockout password, Settings lockout password, Action Tracker remote lockout password).
LIVESTREAM RFID FINAL TABLE ABC: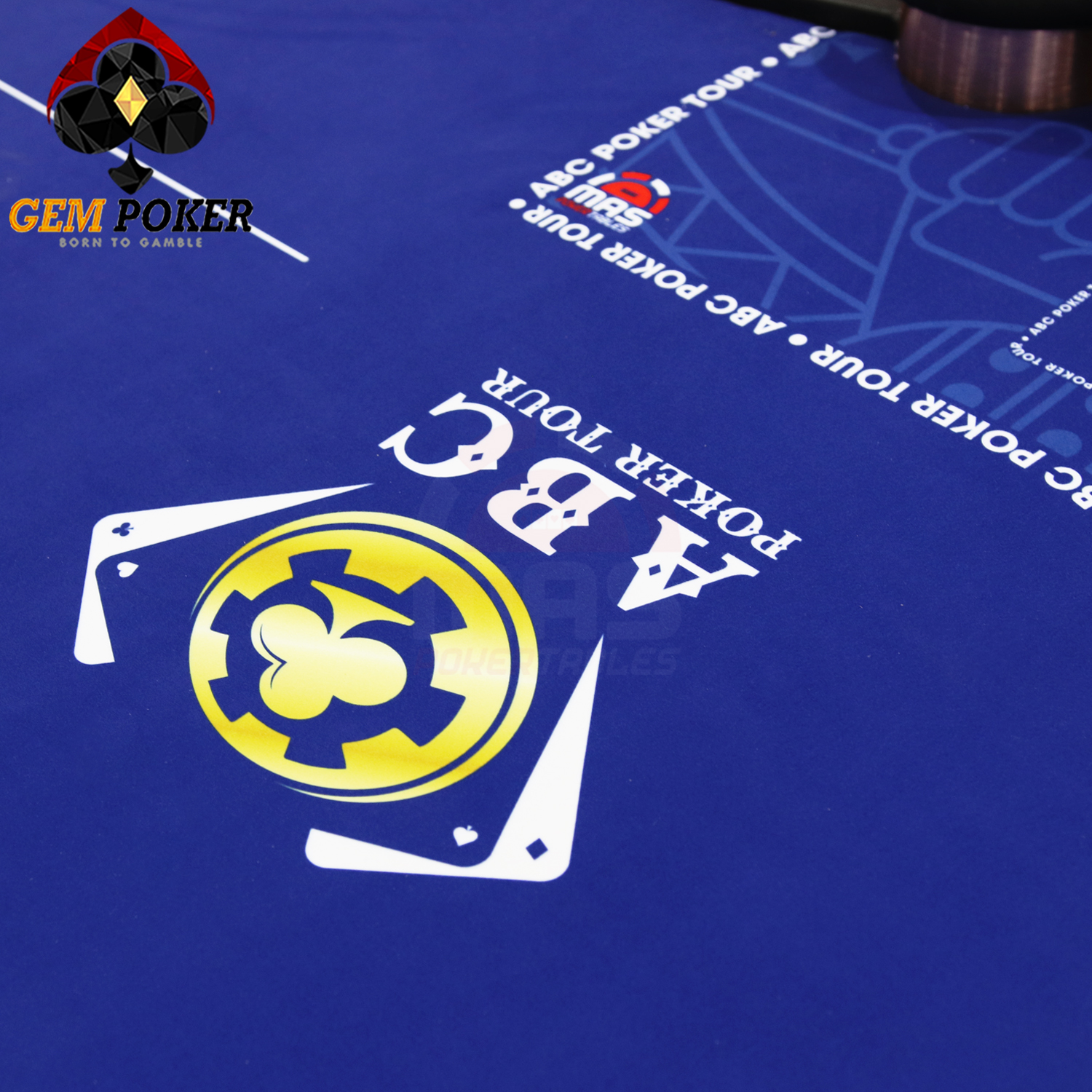 Brand

 MAS

Poker Tables®  

x

   GEM POKER® I born to gamble 

Detail

Table size (D x R x C): 260 x 140 x 80 cm ; Weight: 80 Kg (approx.)
Genre: RFID Final Series®,

Texas Poker Tournament Live-stream.

Table Top

Signature "Bean-shaped" tabletop with sturdy structure for 9 players.
9 RFID pads at each players' position to read and send data simultaneously.

Made of plywood, coated with melamine to resist moisture and scratches.

Leg & Arm Rest

Lacquered wooden base with fortified stainless steel frame in rose gold.
Higher arm-rest with thicker Microfiber leather, imported from Japan.
The leather's texture is soft, cool to the touch, odor-free and long-lasting.

Table Mat 

Superb playing mat, Gaming Suede,

 

imported from Europe, casino standard.
Soft hand-feel, water and fire resistant, cards glide

smoothly across the table.

Customized mat design in blue/gold, sublimation printed, with betting line.
 

MAS

Poker Tables® 
– Leading casino/poker tables production company in Vietnam since 2012. Proudly trusted partner of many customers, poker clubs and casinos such as Corona Phu Quoc, Ho tram, Hoiana, Saigon Poker… and many more.
– Our values: Customer's satisfaction is number one priority. We provide a wide variety of professional services, i.e: expedient support and consultation, free table customization, express table delivery, effortless repair and maintenance.
– We currently have the biggest factory in Vietnam with modern machinery and technology. Our experienced carpentry work force is ever improved with new ideas, trend and demand. Our goal is simple: Always making the best table available!
---