TRAY 100 POKER CHIPS OCTAGON
Description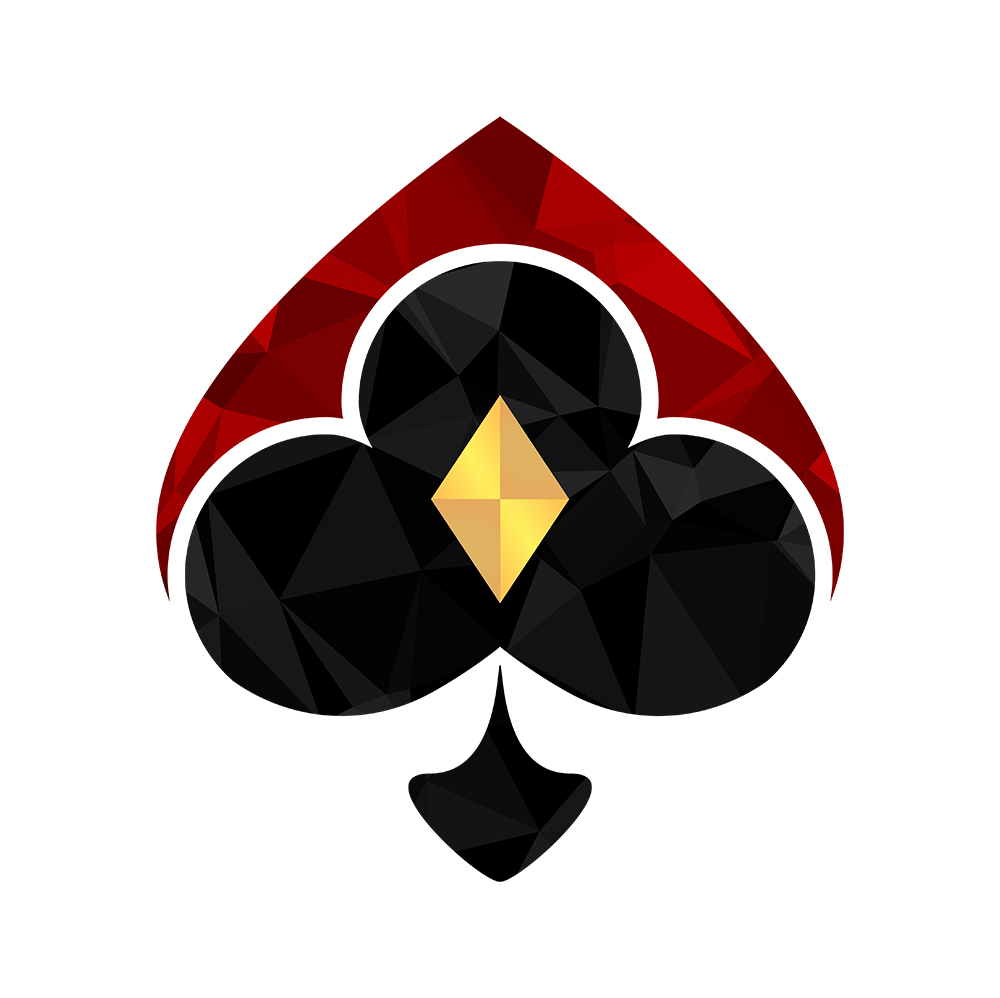 TRAY 100 POKER CHIPS OCTAGON IS A POKER ACCESSORY, USED FOR BOTH PROFESSIONAL AND HOME GAME, AVAILABLE AT GEM POKER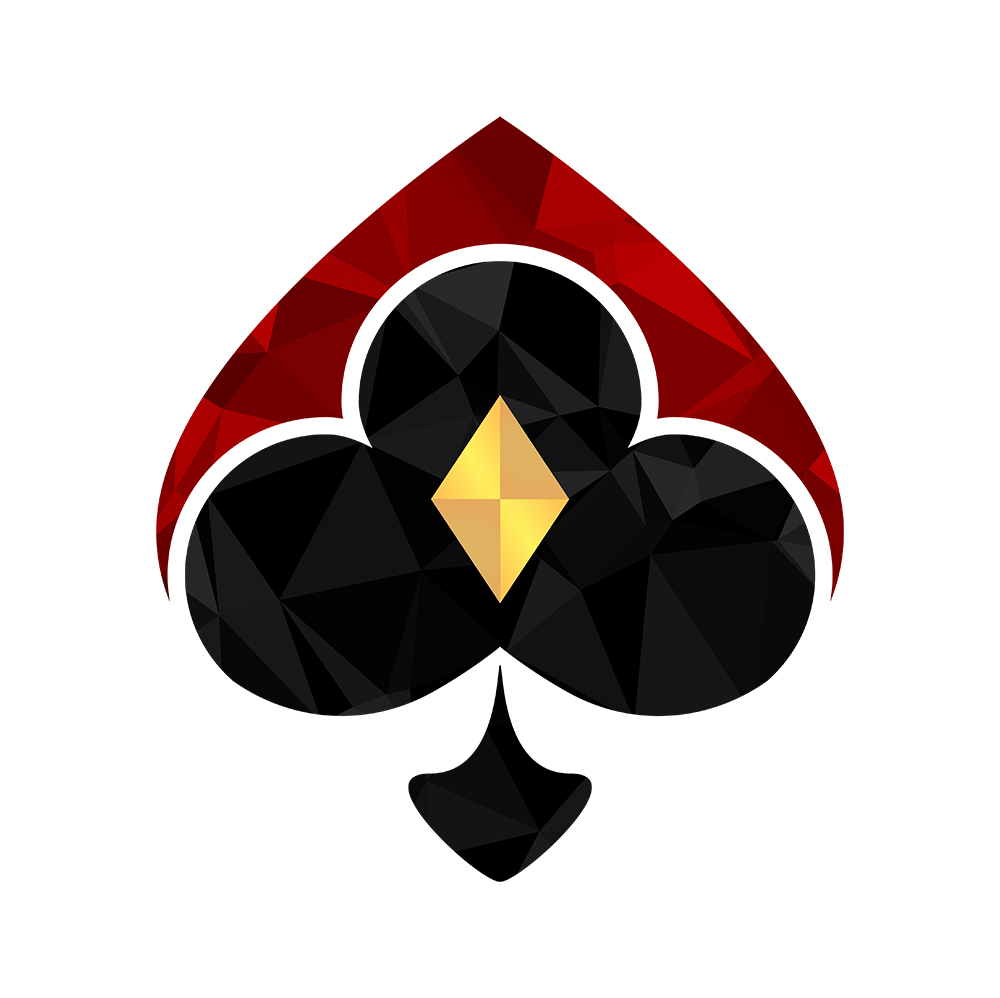 ---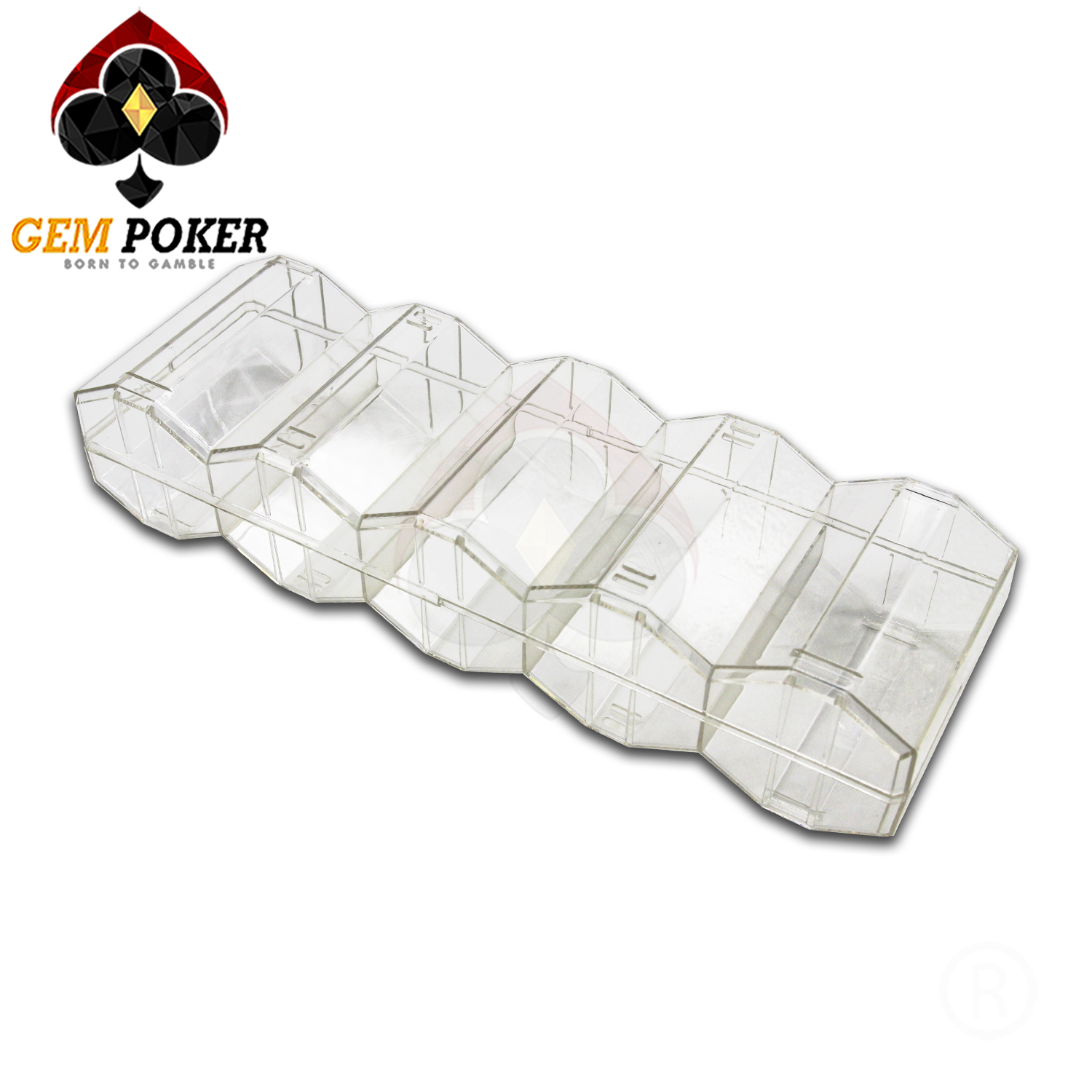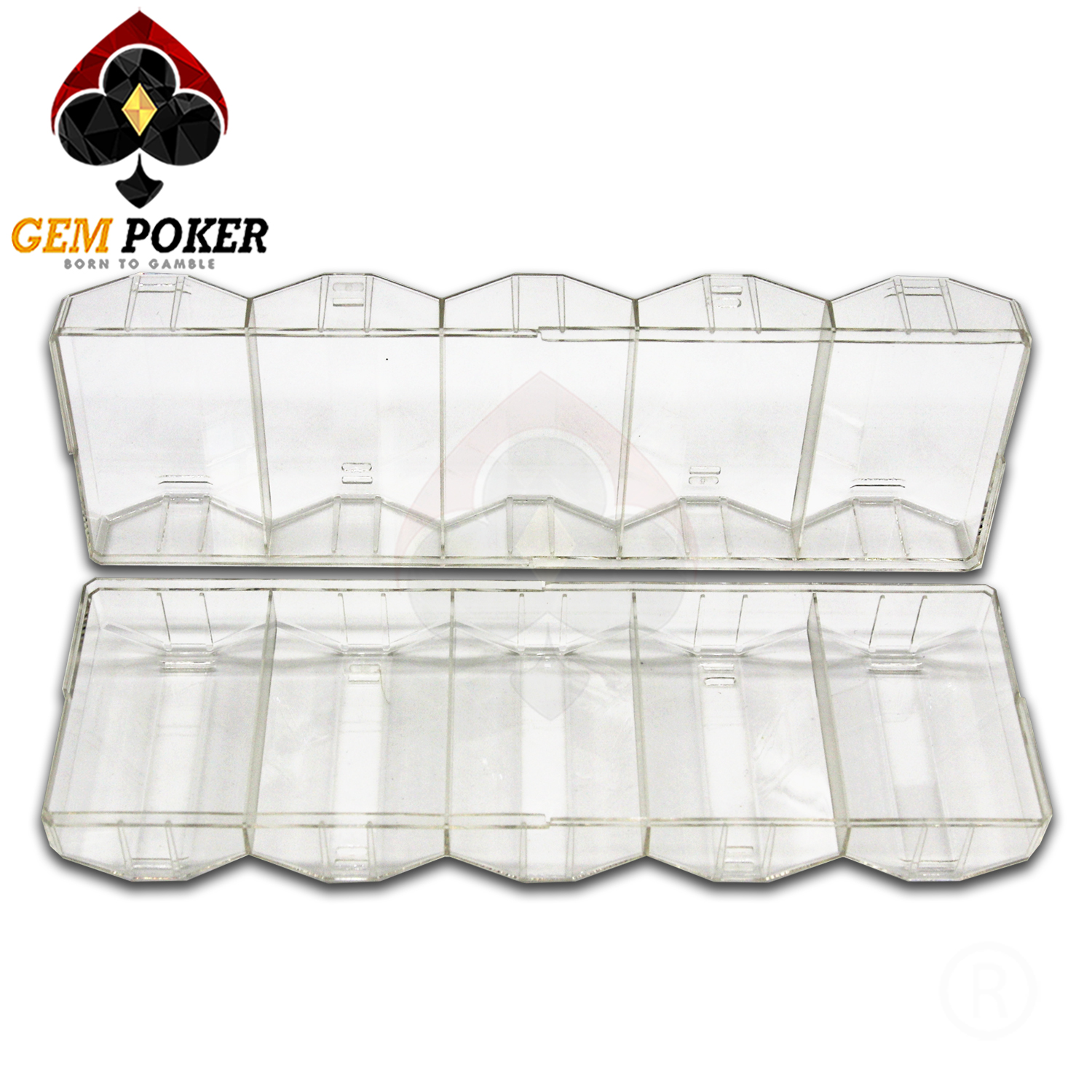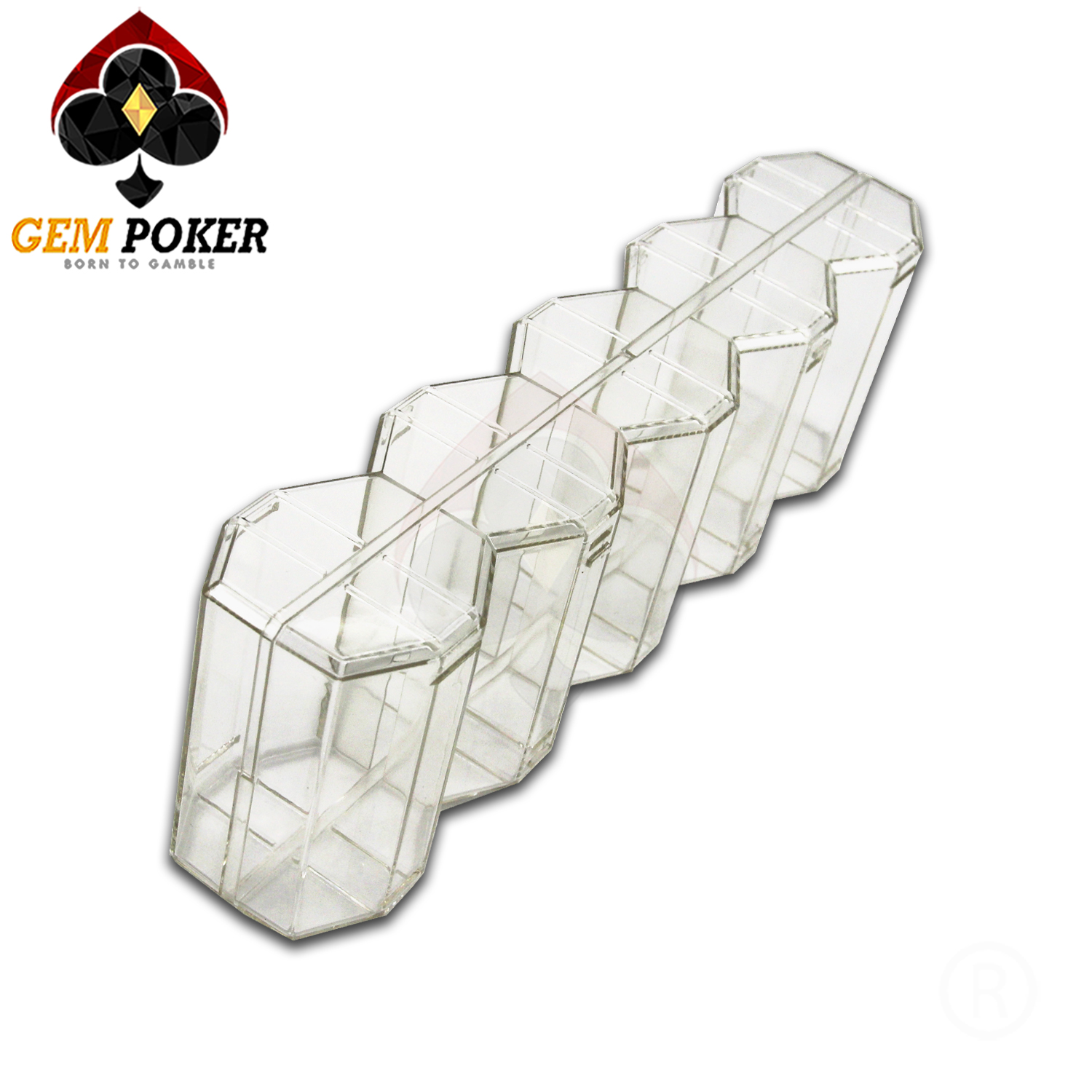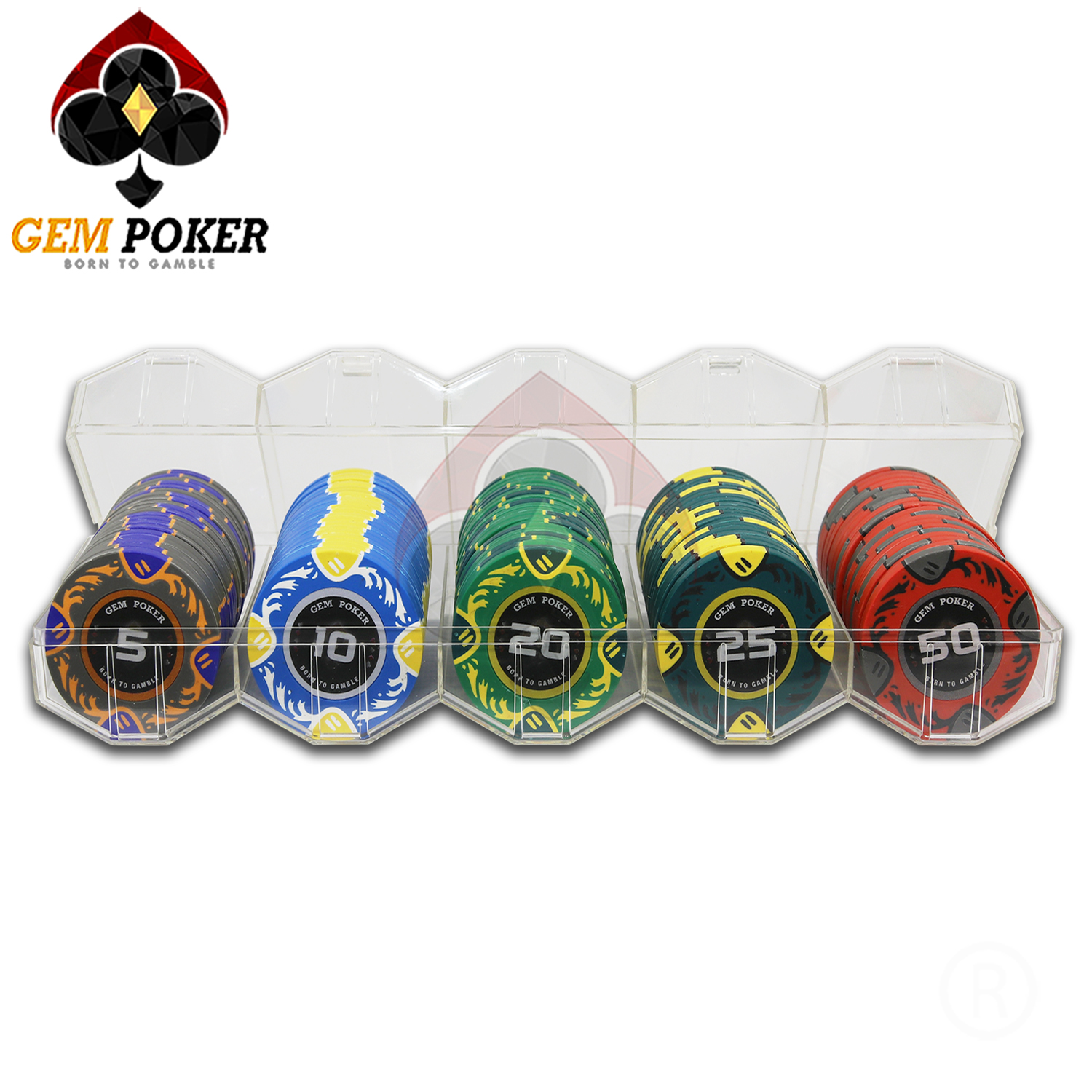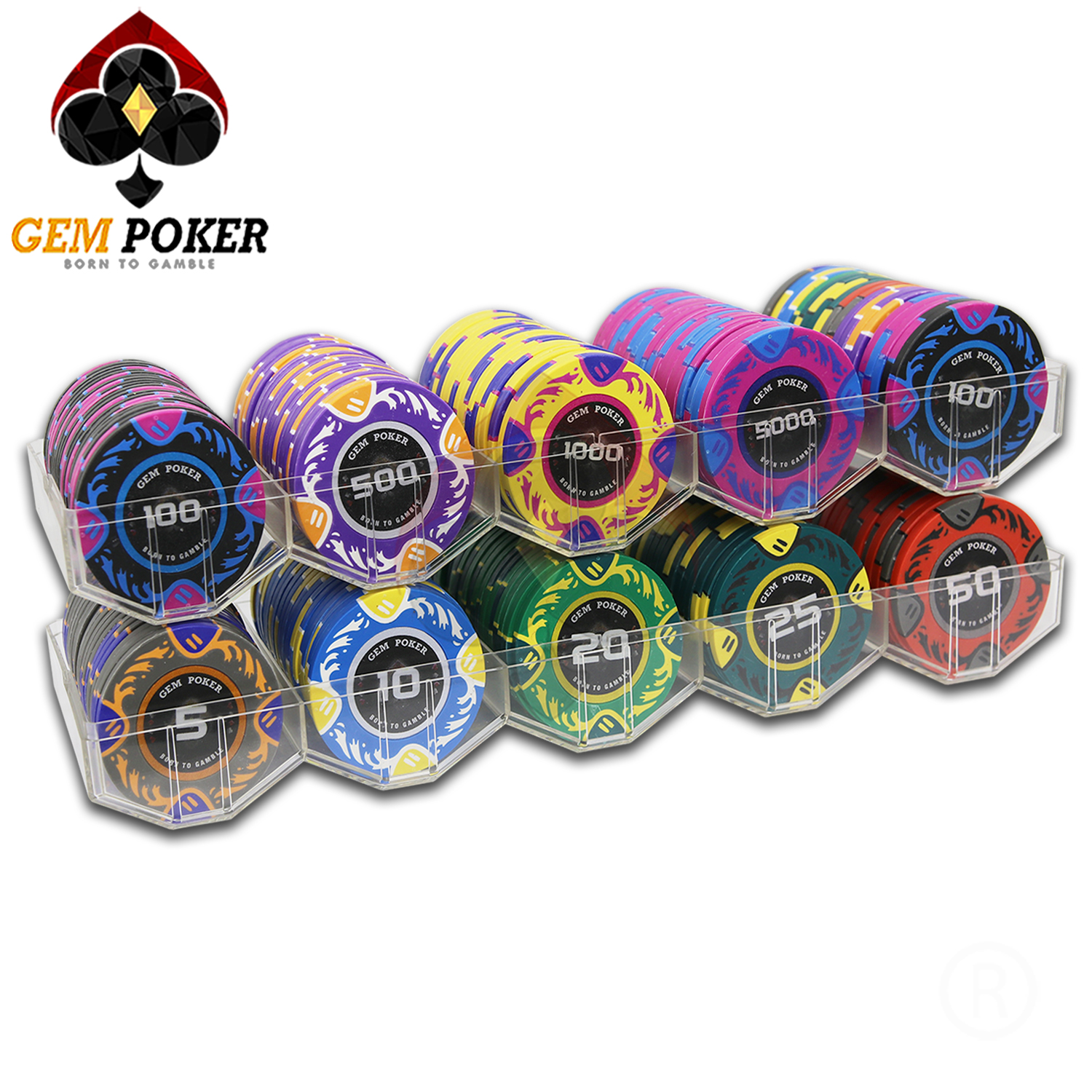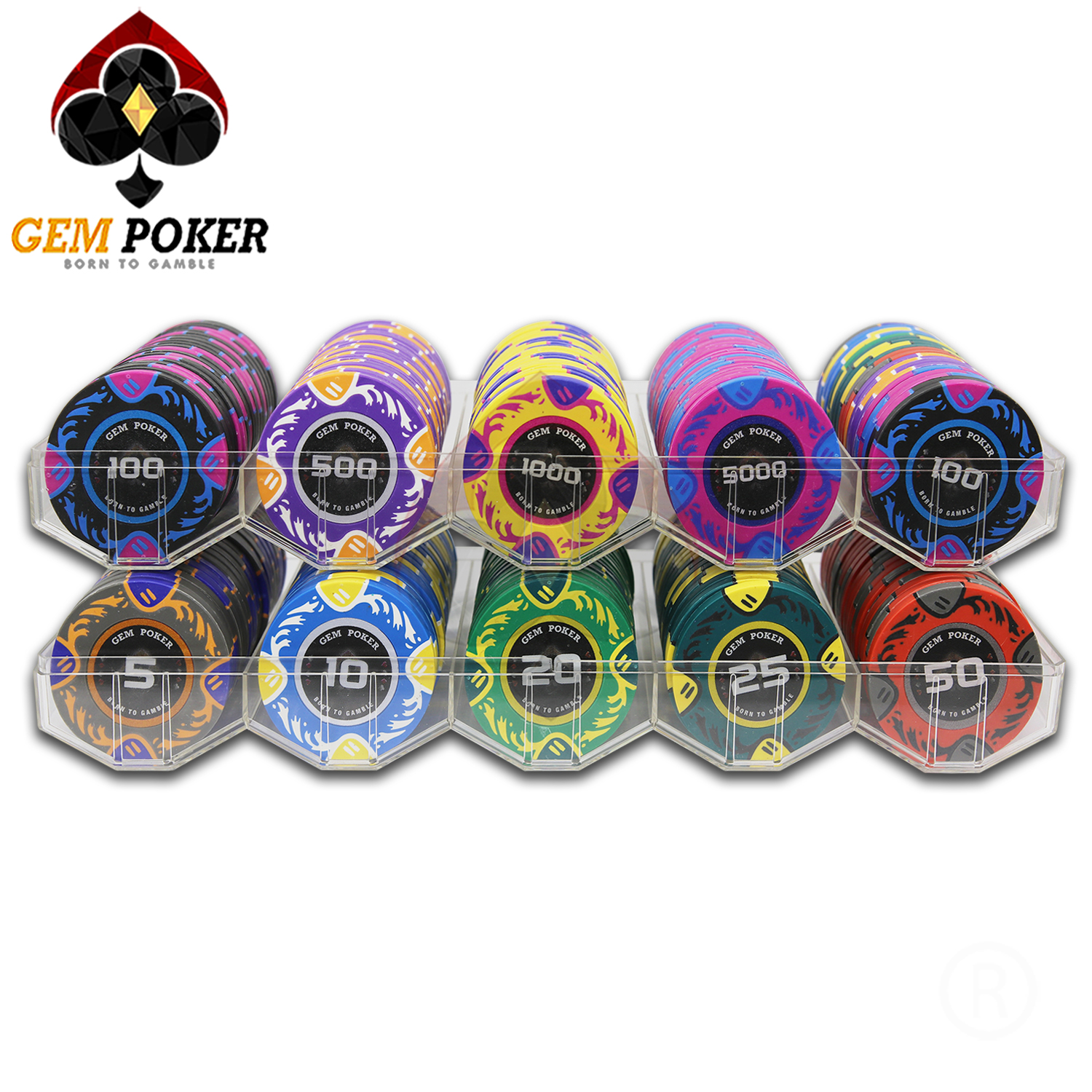 ━━━━━━━ ❁❁ ❁❁ ━━━━━━━
PRODUCT INFORMATION:
✪ Tray 100 Poker Chips Octagon is a professional, casino grade, accessory available at GEM POKER. This handy chips tray can help you organize, store and carry your chips like in the casino. The octagon-shaped slots hold the chips securely and allow you to use them for different size chip (up to 46mm size chip). Tray 100 Poker Chips Octagon is great for casino, events, parties or home casino nights!!!
PRODUCT SPECIFICATION:
✪ Product can be used in both professional and home games.
✪ Made of durable, highly impact-resistant Polycarbonate plastic.
✪ Clear colored tray make it easy for you to identify what's inside.
✪ Size (L x W x H): 24 x 8 x 5 cm/ 9.4 x 3.1 x 1.9 in, Weight: 150 gr.
✪ 5 rows that securely hold 20 chips each for a total of 100 chips.
✪ The chip tray's top can also be used as an extra 100 chips tray.
✪ Guarantee customer's satisfaction with product's quality and best price in the market.
✪ Professional customer services includes: Express/ COD/ Domestic/ International delivery, cash payment/ atm/ banking transfer available.
✪ No.1 Poker and Casino supplier in Vietnam, established since 2012. We sell plastic playing card, poker chips, poker tables, both casino and poker accessories. 
---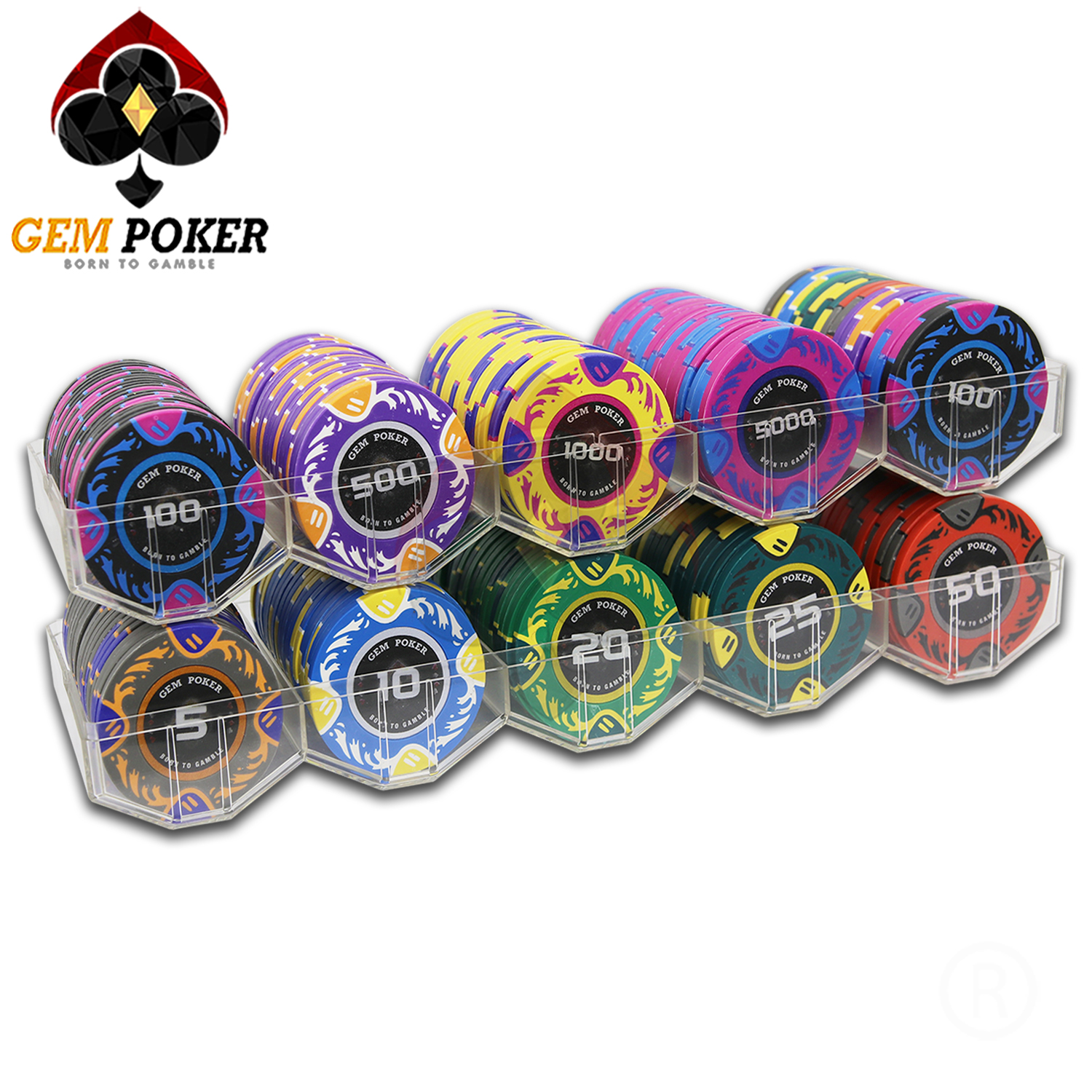 FOLLOW US ON FB