GEM POKER RFID PLAYING CARDS 100% PLASTIC
RFID Technology
---
 GEM

POKER® – b o r n  t o  g a m b l e 
---
🏚

Hochiminh

:

456/59 Cao Thang street, ward 12, district 10.

🏚

Hanoi:

294 Ton Duc Thang street, Hang Bot ward, Dong Da district.
Description
GEM Poker RFID Playing Cards with application of "Radio-frequency Identification" technology is the future of Poker Livestreaming Service.
---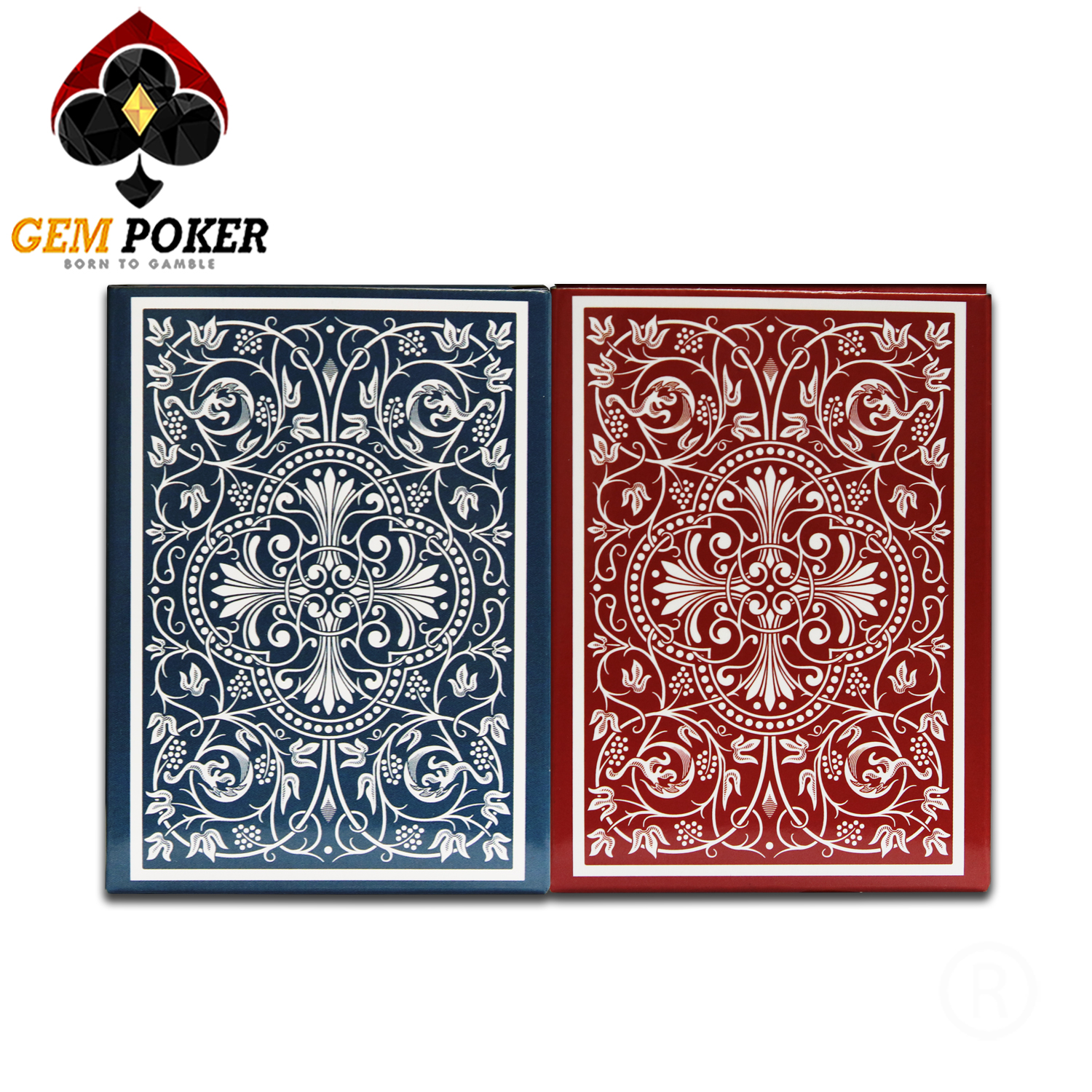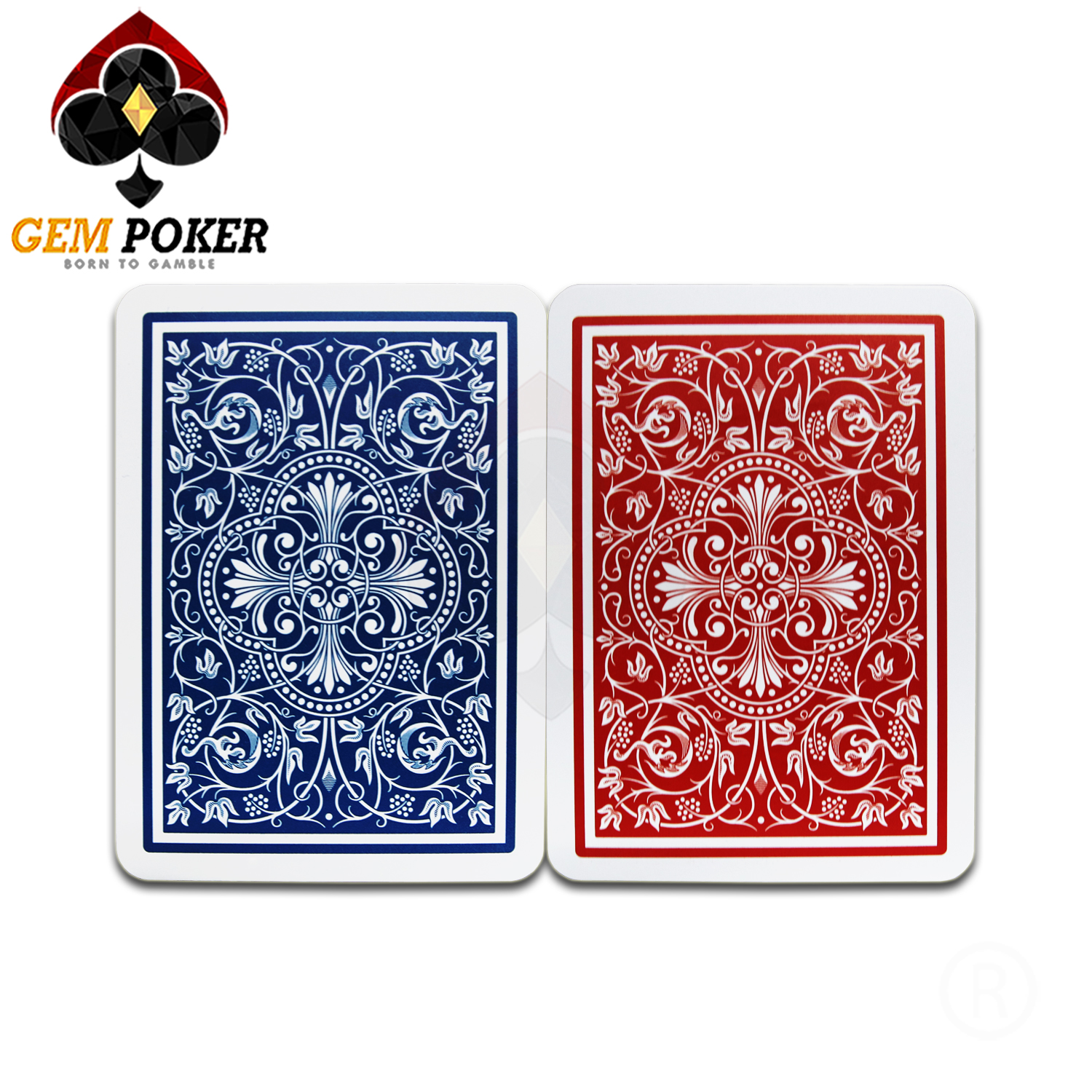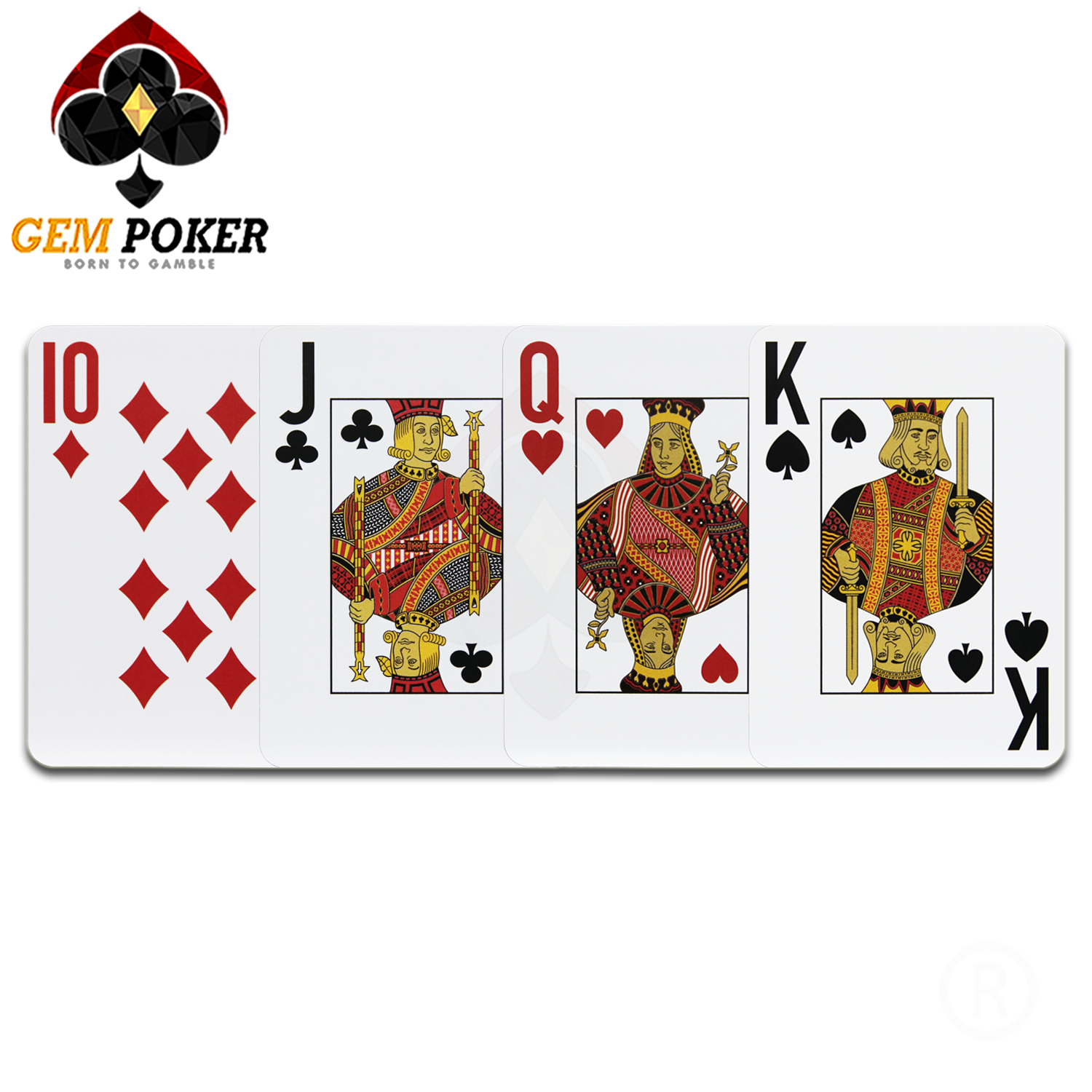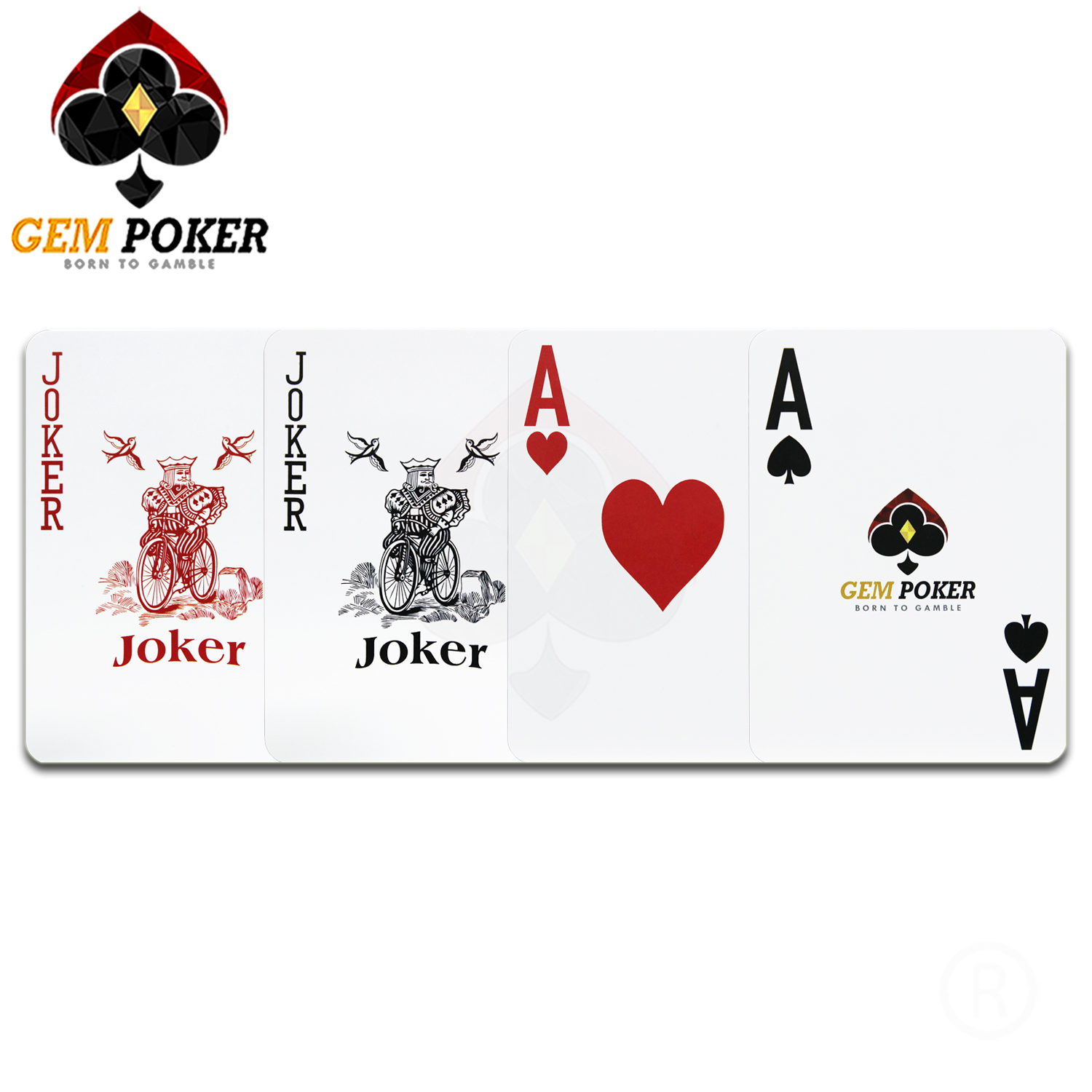 ━━━━━━━ ❁❁❁ ━━━━━━━
INTRODUCTION:
✪ Remember those days of Poker livestreaming when commentators and audiences had to wait for the final poker players to slide over their hole cards to transparent squared-glasses? With camera lens underneath it? Yes, those were messy time.
✪ Welcome to an exciting future of final poker table experiences where are updated with accurate real-time poker livestreaming. GEM POKER RFID Playing Cards with application of "Radio-frequency Identification" technology is perfectly fit to support Live Streaming Poker, modernizing televised poker programs and brands promoting.
✪ GEM POKER RFID Playing Cards is the first and only poker "RFID" playing cards in Vietnam; And also best-in-class for three reasons:
Highly durable with an intentional balance of strength & flexibility.

Custom poker index for superior hole card & flop camera visibility.

A matte smooth finish that reduces glare for better on-screen clarity.
✪ GEM POKER RFID Playing Cards 100% Plastic connects smoothly with RFID poker table & software compatible with HF 13.56 MHz RFID tags, such as MAS Poker Tables' RFID Tournament Final Tables.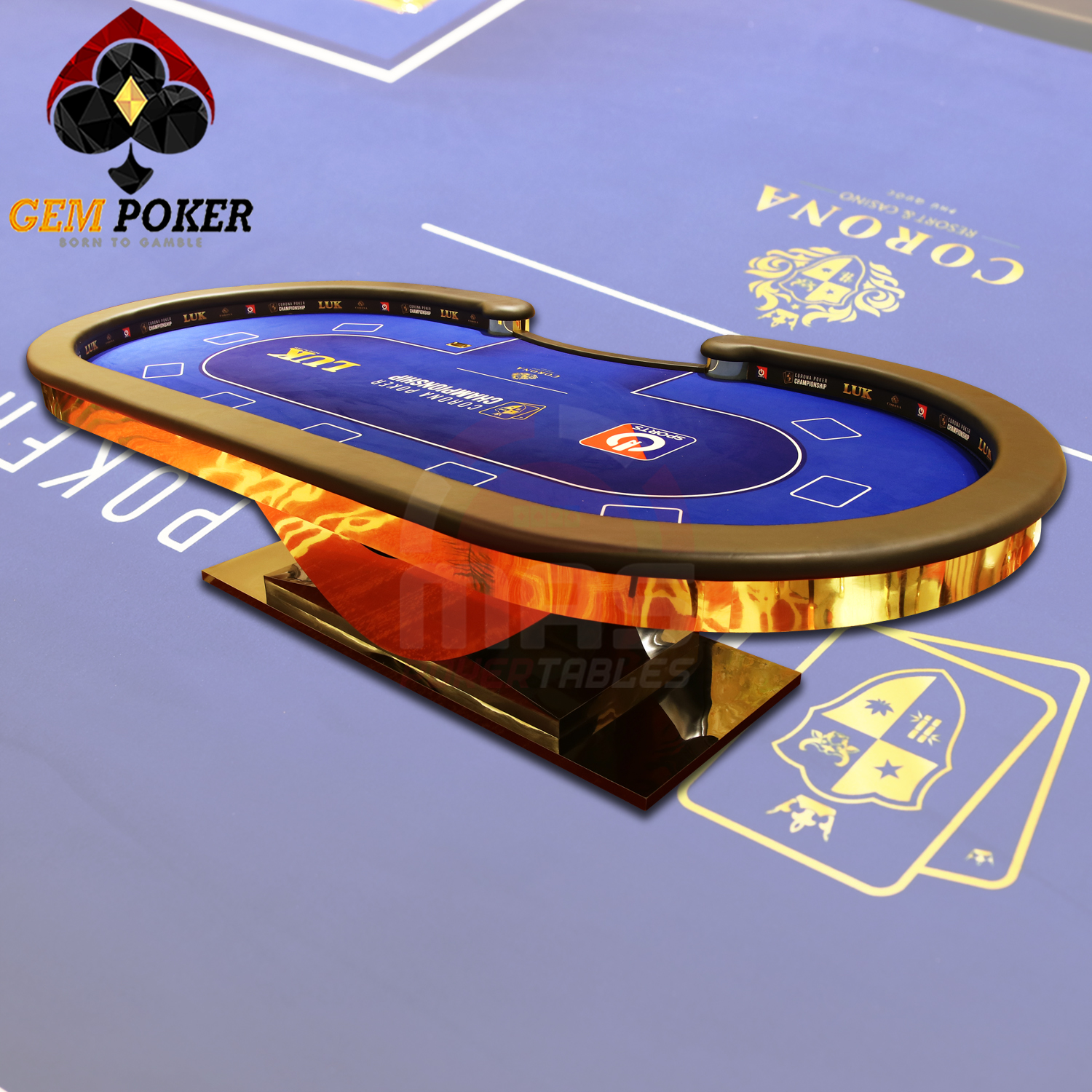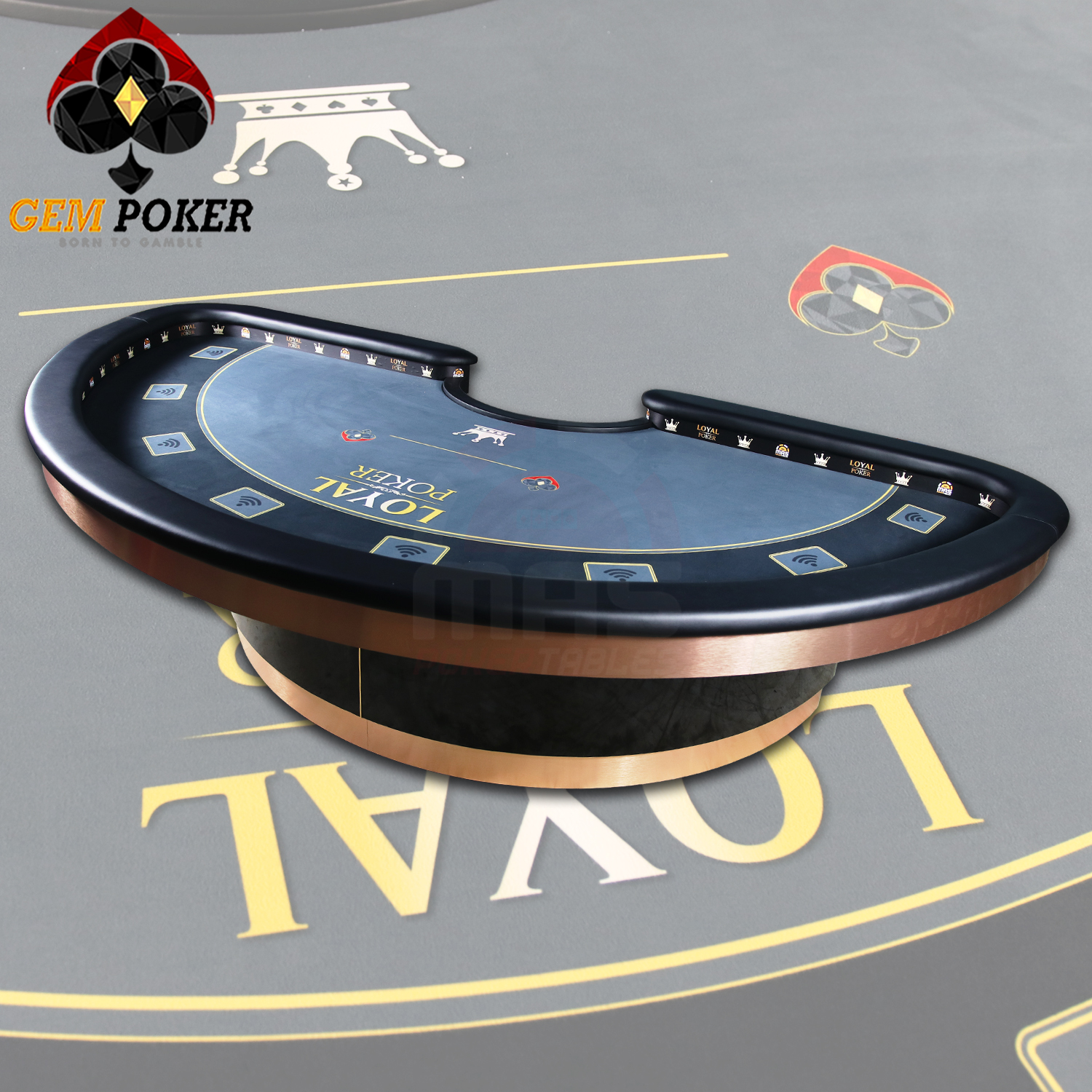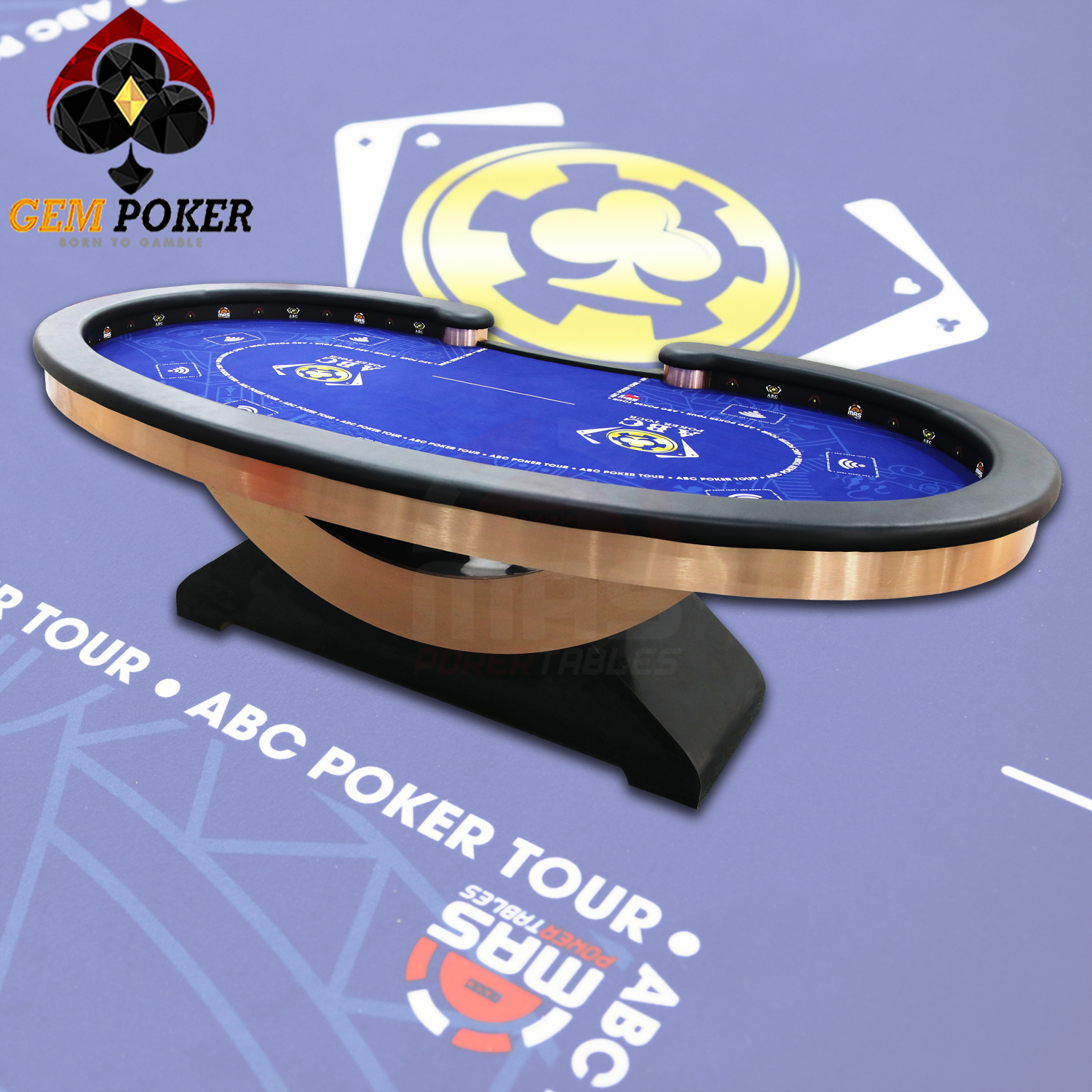 "RFID" RADIO-FREQUENCY IDENTIFICATION:
✪ In recent years, a new kind of hole card technology has been making its way into live poker: radio-frequency identification (RFID) playing cards and tables. Rather than using any kind of camera, RFID uses special cards equipped with radio-frequency identification chips, or "tags." RFID readers are positioned in certain spots on the table to read the tag of each card and send the data to tournament or TV production computers. 
✪ Due to its obvious advantages, "RFID" technology has been adapted and widely used in many world-class poker tournaments: World Poker Tour, PokerGO, Heartland Poker Tour, Run It Up, Live at the Bike…
GEM POKER RFID PLAYING CARDS 100% PLASTIC:
 GEM POKER® I born to gamble 

 – Live streaming poker, Texas Hold'em, Short Deck.
 – Available in two Colors: Royal Blue and Bright Red.

 – Each deck includes 52 hole cards, 2 jokers, 1 cut card.

 – Standard poker size: (63.5 x 88.3 mm) or (2.5 x 3.5 inch).

 – Customized jumbo index ensures maximum readability.

 – Textured finish provides smooth shuffling and dealing.

 – 100% PVC plastic, very strong yet incredibly flexible.

 – Up to 50 times more durable than paper playing card.

 – Highly tear-resistent, water-proofed and fade-resistant.

 – Completely washable via quick wipe with damp cloth.
✪ Please enjoy a great bargain with our price, quality and service when buying our product. Guarantees our customer's satisfaction. 
✪ Professional customer services includes: Express/ COD/ Domestic/ International delivery; Cash payment/ Banking transfer or Debit/Credit card transaction available.
✪ No.1 Poker and Casino supplier in Vietnam, established since 2012. We produce and sell plastic playing cards, poker chips, casino/poker tables, and accessories. 
✪ We also specialized in setting up and supplying products for major Poker Clubs and Casino in Vietnam and South East Asia. We've partnered with esteemed poker organizations like APT, EPT, WPT… to provide many wonderful poker tournaments and experiences to poker players. 
---