ST1000 HIGH END AUTO SHOCKING MACHINE
---
GEM

POKER ® – borntogamble
---
?

Saigon:

1

58/15C Hoa Hung, Ward 13, District 10, Ho Chi Minh.
?

Hanoi:

294 Ton Duc Thang, Hang Bot, Dong Da, Hanoi.
Description
ST1000 HIGH END AUTOMATIC SCRATCHING MACHINE IS IMPORTED FOREIGN CASINO, 100% NEW, US LEVEL FROM SHUFFLE TECH.
---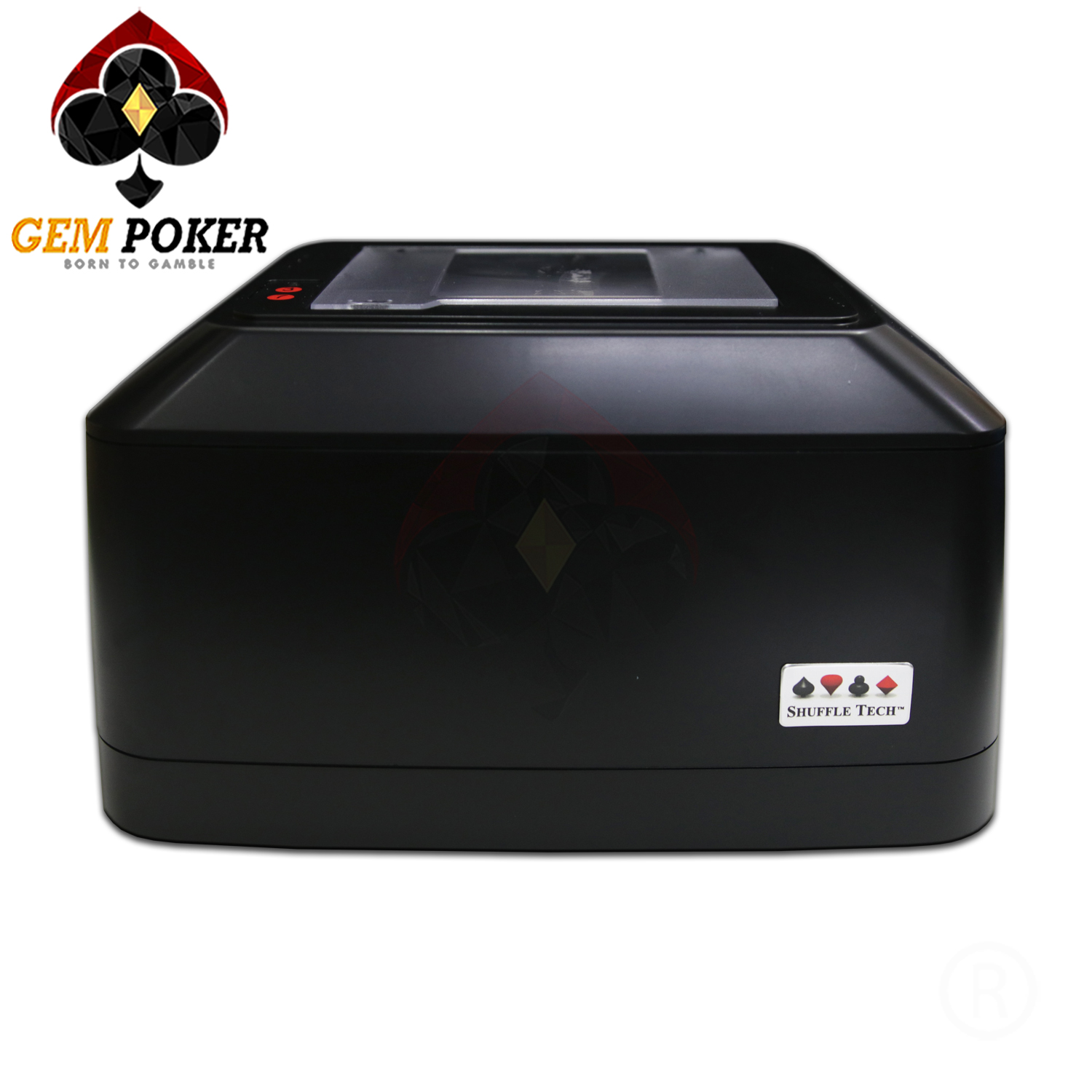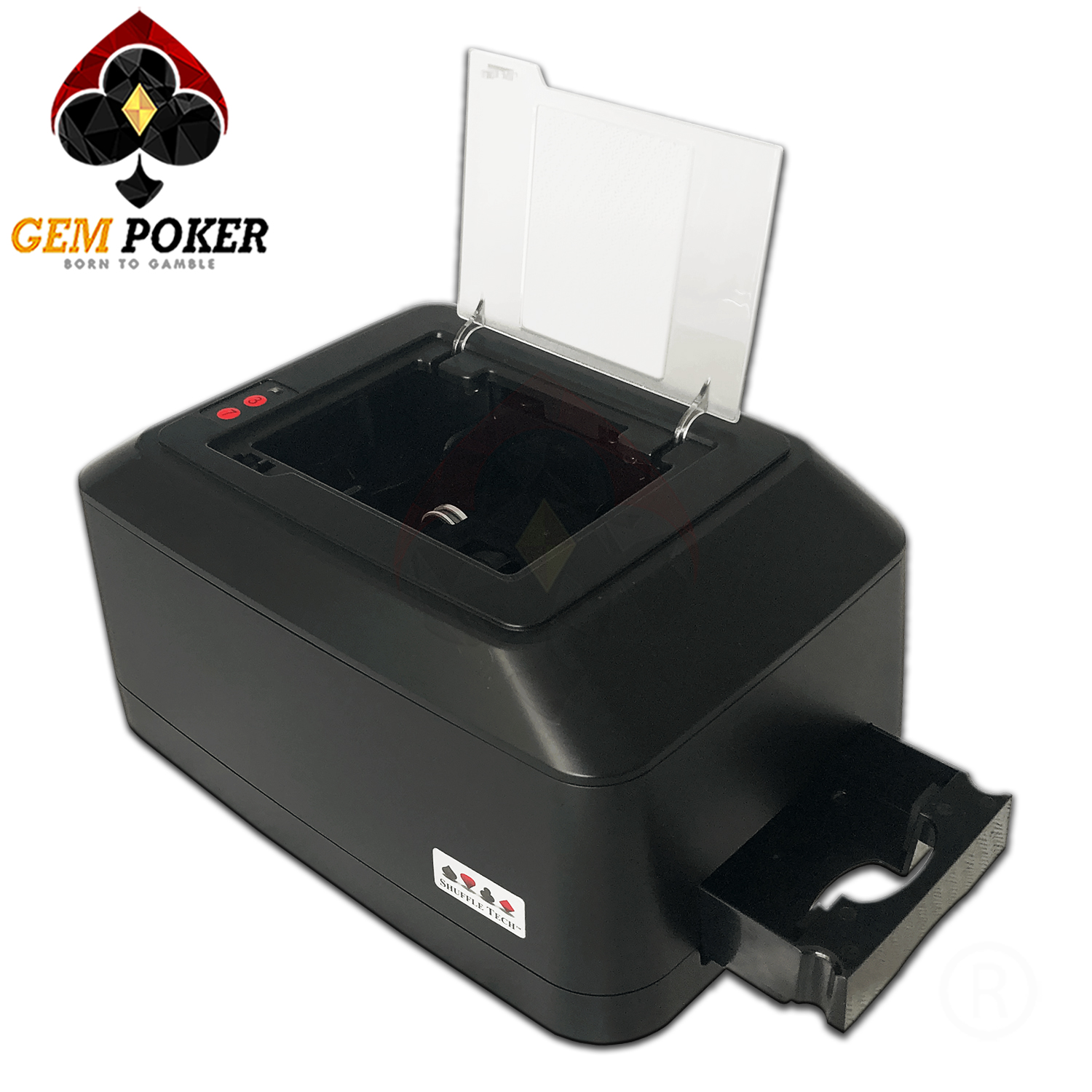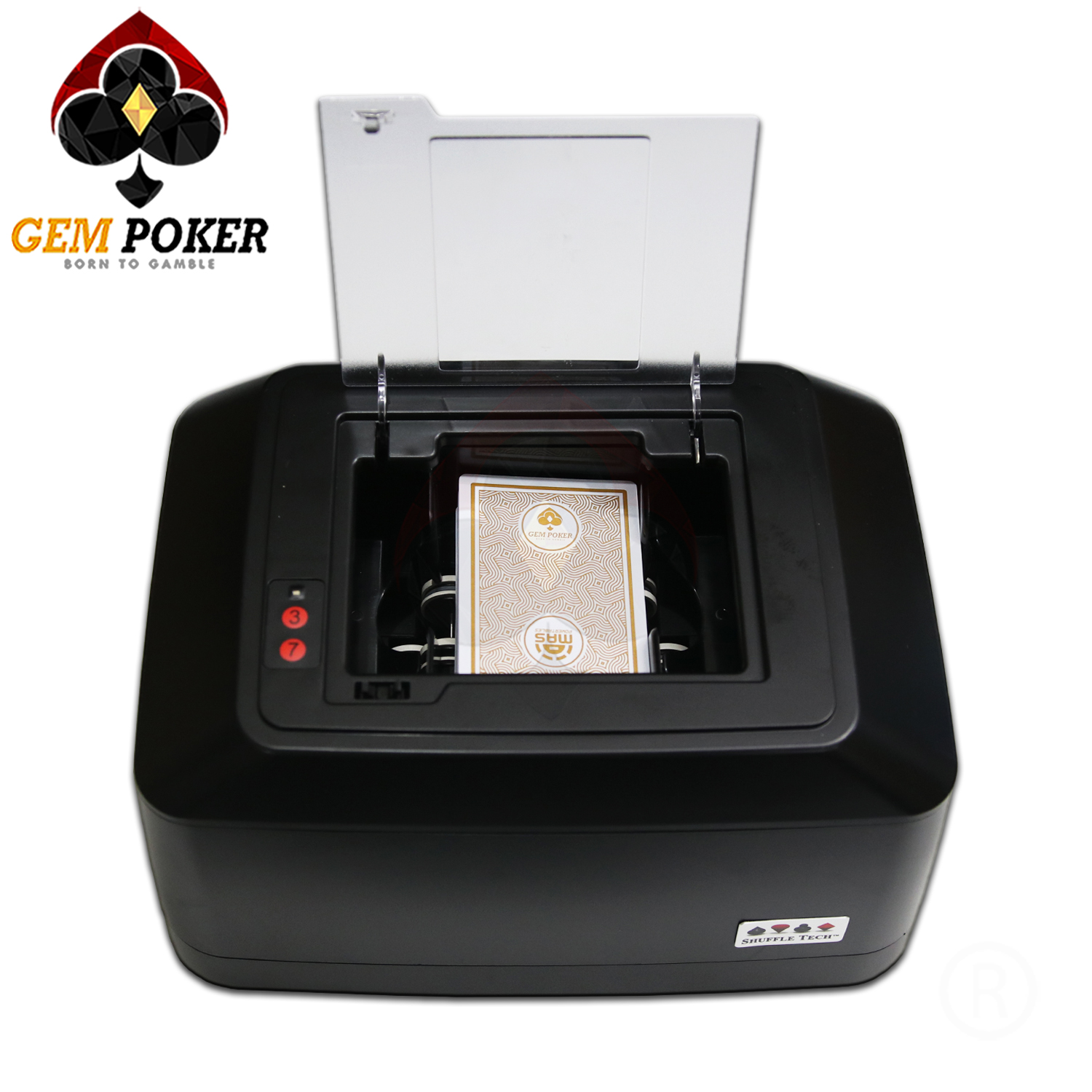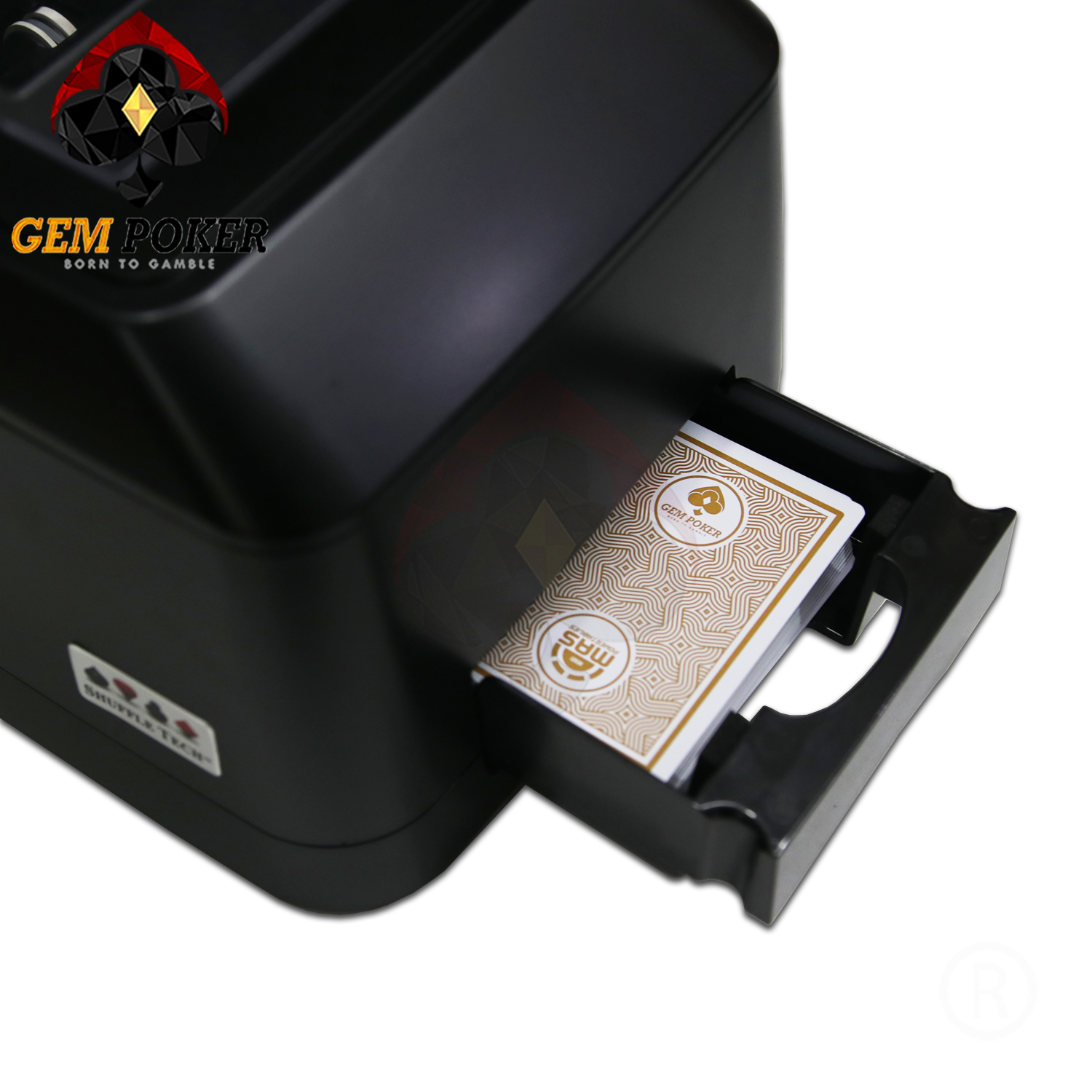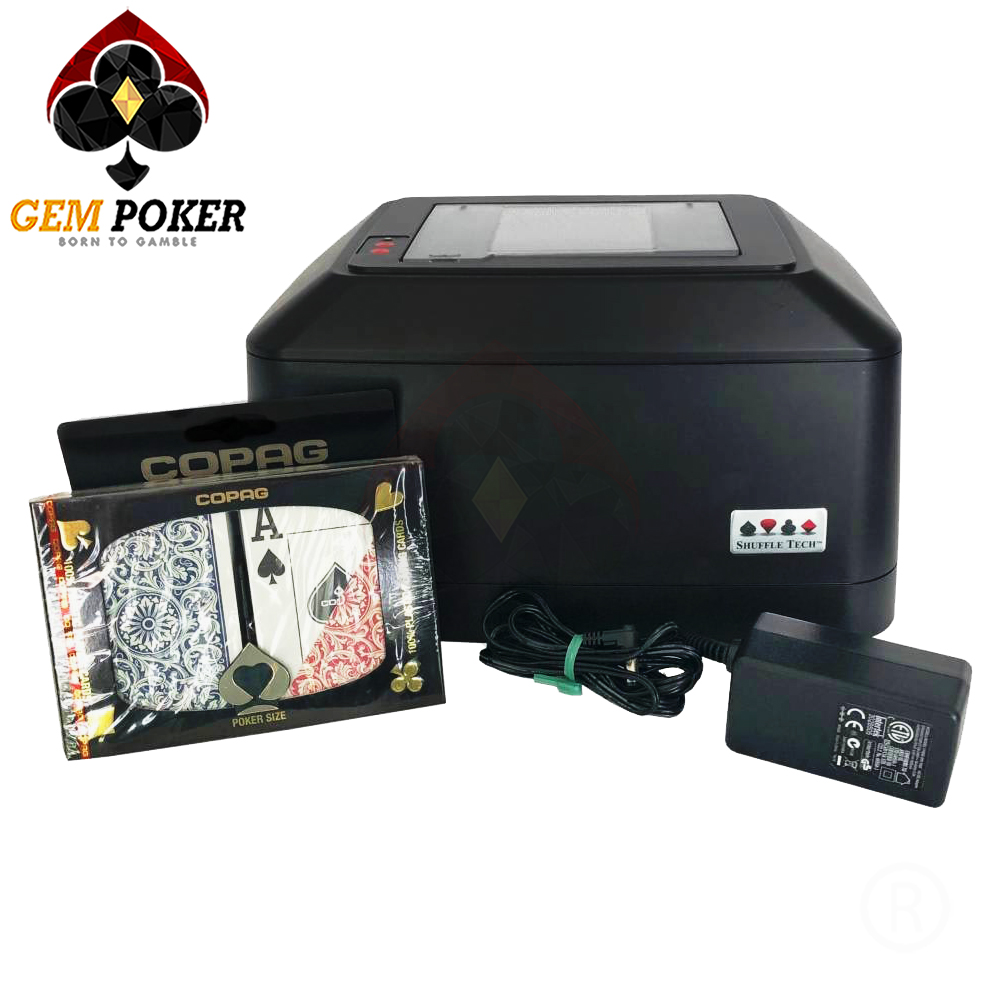 ━━━━━ ❁❁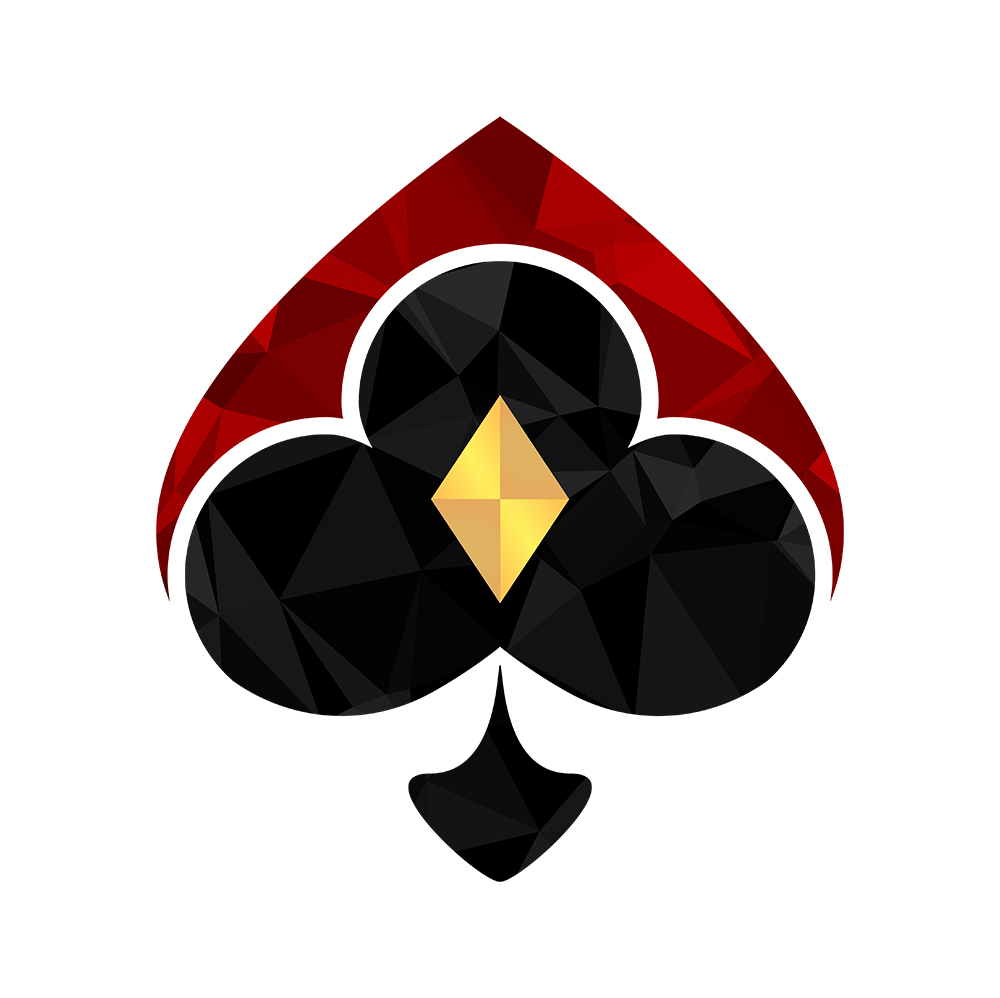 ❁❁ ━━━━━
PRODUCT INTRODUCTION:
✪ We are pleased to introduce to you the product ST1000 High End Automatic Poker Machine. Professional casino products, 100% new, genuine Shuffle Tech from the US.
✪ The ST1000 USA Automatic Slicer has a sophisticated and advanced design. The machine simulates the actual shuffle (cut, split, shuffle) process of a professional dealer in 90 seconds or less.
✪ The product helps to save time and energy for shuffling cards and speed up the game. The machine design ensures that it cannot be programmed to cheat, helping to ensure the house's reputation.
✪ The machine has 2 pre-programmed programs: Front Mount Kit (FMK) and Standby-Mode. FMK programming supports shuffle when the machine is installed under the table and Standby-Mode is used when the machine is placed on the table.
✪ Standby-Mode can be used for high-speed games that require multiple decks of cards at once. Up to 3 decks can be used: 1 deck to deal, 1 shuffled deck in the tray, and 1 deck available in the machine for shuffling (or shuffling).
OPERATION PROCESS:
✪

The ST1000 Automatic Shuffle Machine has 2 operating processes:
Pressing button (3)

initiates the "Casino Dealer' Shuffle" basic shuffle process (recommended), consisting of: 2 splits, 1 shuffle and 1 additional split. About 40 seconds in total.

Pressing the (7) button

starts the random shuffle process, which includes: 2 splits, 1 shuffle, and an additional 5 splits. This process takes about 90 seconds.
ST1000 AUTO SHOCKING MACHINE:
SHUFFLE TECH USA ????????

The machine is sturdy, neat and easy to install on or under the table.

The lid opens and closes easily, with transparent plastic, helping to limit fraud.

Removable side tray for 1 deck of shuffled cards.

Dimensions (C x D x R): 30 x 25 x 25 cm/12 x 10 x 10 in; Weight: 4 Kg (9 lbs).

The ST1000 shuffler uses an A/C power source, with an adapter and a 1.8m long power cord.

1 Set of Copag 1546 Plastic cards; Power charger plug; Manual user manual.
✪ The brand specializes in providing tables and chairs, plastic cards, Poker cards, chips, Poker and Casino accessories No. 1 in Vietnam since 2012.
✪ With many major domestic and international partners, GEM POKER always tries to improve. Guaranteed quality worth the money of the product.
✪ Customer is the first priority, we are ready to advise, support wholeheartedly, diversify payment services and fast delivery.
---

FOLLOW US ON FB